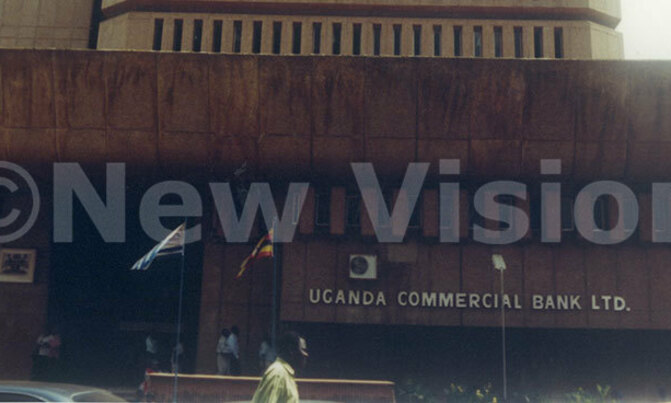 The directive forced foreign commercial banks operating in Uganda at the time, such as Grindlays, to close their branches outside Kampala.
UCB was established in 1965 by Act No. 22 of Parliament, thereby succeeding Uganda Credit and Savings Bank, which was created by Ordinance No.20 of 1950. Uganda Credit and Savings Bank had been in place since October 2, 1950, when it started extending credit to Africans.
At its inception, the colonial government contracted Bank of India to act as the agent of Uganda Credit and Savings Bank. It, therefore, first operated in the premises of the National Bank of India in Kampala. The National Bank of India was well-grounded, given that it opened its first branch in East Africa in Zanzibar in the 1880s.
The administrative structure of Uganda Credit and Savings Bank included a board chairman, along with nine members. From October 1950 till the end of 1951, Uganda Credit and Savings Bank received 546 loan applications that were advanced with sh2.5m.
In April 1951, it opened a clients' deposits section, which generated sh154,471 by December 1951. Its steady growth led management to sign a seven-year lease agreement for the building on Plot 11, Portal Avenue, Kampala, which acted as the bank's new head offices, starting April 1953. Thereafter on October 1, 1953, the bank opened its Jinja branch.
A year later (October 1954), the colonial government terminated the agency agreement which the bank had with the National Bank of India. Accordingly, W.H Spall, who had served as the secretary of Uganda Credit and Savings Bank since February 1953, was appointed its manager.
The bank continued to grow and opened up new branches in Gulu on March 21, 1955 and Mbale in May 2, 1955. Then in April 1956, the Legislative Council (LegCo) amended its ordinance and allowed non-Africans to also save with it, with effect from May 1956. Between June 1, 1957 and June 1958, Uganda Credit and Savings Bank set up branches on Entebbe Road, Kampala, Arua, Masaka, Fort Portal and Soroti. It also set up agents in Moyo, Kasese, Lira, Kyenjojo and Butiti.
Then on November 1, 1958, the British governor in Uganda, Sir Frederick Crawford, commissioned the bank's new headquarters on plot 4/6 Salisbury Road (now Nkrumah Road). By 1959, Uganda Credit and Savings Bank had 30,422 clients' accounts (worth £1.1m). In 1960, the accounts increased to 41,815, (worth £1.3m). In 1961, they rose to 50,420, with deposits worth £1.4m. In 1964, the clients' accounts were 71,689, with deposits totalling £1.7m.
It was in that year (1964) that Joseph Mubiru was appointed general manager of that bank. He headed that bank until 1966, when President Milton Obote appointed him governor of Bank of Uganda.
UCB COURSE
As stated earlier, in 1965, an Act of Parliament, which Prime Minister Obote assented to, created UCB, thereby succeeding Uganda Credit and Saving Bank. At the time of that transition, Uganda Credit and Saving Bank had clients' accounts totalling to 77,629, with deposits amounting to £2m.
The established UCB managed to attract more deposits, which rose to sh90m in 1967. In the same year (in January 1967), UCB created its foreign department. Thereafter in 1968, the UCB Act of 1965 was amended by parliament, creating the portfolio of deputy managing director in order to ease the workload of its managing director.
UCB's good management led to the clients deposits to increase to sh130m in 1968. UCB also opened new branches in Kabale and Tororo. In October 1969, when UCB asset base was worth sh180m and deposits sh144.2m, President Obote laid the foundation stone for the construction of a proposed 20-floor building (worth sh20m) along Kampala Road, to act as the new headquarters of UCB. The contract was awarded to Israeli's reputable company, Solel Boneh, which, at the time, was also constructing the Basilica of the Annunciation in Nazareth.
Later on March 14, 1970, a UCB branch was opened in Kapchorwa. Moroto branch was opened on July 25, 1970 and Moyo branch on November 14, 1970. In the same year, UCB's total deposits increased to sh194.5m and loan advances amounted to sh175.8m.
AMIN'S CONTRIBUTION
With Idi Amin as president, UCB opened a branch at Crested Towers Building, Kampala on April 1971. An agency was also set up at International Conference Centre on June 5, 1971.
Then on September 21, 1971, a UCB sub-branch opened at Mulago Hospital during a ceremony attended by Chief Justice Benedicto Kiwanuka, UCB managing director, Elphaz Odeke and Dr Kasirye, the then medical superintendent of Mulago Hospital.
In 1972, UCB deposits, which were sh355m, got a boost following President Amin's directive compelling all government-aided bodies to bank only with UCB with effect from January 1, 1973.
The directive forced foreign commercial banks operating in Uganda at the time, such as Grindlays, to close their branches outside Kampala. Hence, UCB took over the branches in Hoima, Kitgum, Kilembe and Entebbe. No wonder by September 1973, UCB's clients deposits accumulated to sh1.2b.
Its profits amounted to sh24.3m, a fortune then, considering that the UCB headquarters building on Kampala Road was estimated to cost sh20m in 1969.
Earlier on February 5, 1973, UCB had opened up a branch in Mubende. Six months later (in August 1973), Amin sent UCB's acting managing director, Christopher Kabenge, on forced leave. Amin replaced him with Henry Kajura. On the same day, Amin appointed his blue-eyed boy, Onegi Obel, the new governor of Bank of Uganda, thereby replacing Simeon Kiingi.
That aside, UCB opened other branches: one at Parliament Avenue on December 3, 1973, Bushenyi in July 1974, Mityana on August 30, 1974, Industrial area in Kampala on September 3, 1974 and Kisoro on September 14, 1974. Hence, UCB's deposits grew to sh2.3b in the financial year 1973/74.
Subsequently, in 1975, UCB opened up new branches in Pakwach, Lugazi and a separate savings branch in Masaka.
NEW HEADQUARTERS
As noted earlier, Obote's government had contracted Israeli Company, Solel Boneh, to construct of UCB headquarters on Kampala Road. The Israelis went on with the construction works until March 26, 1972, when Amin terminated their contract and replaced them with Energo Company from Yugoslavia. Energo completed the 16-floor building in January 1976.
Accordingly, Amin commissioned UCB headquarters on January 27, 1976, accompanied by his wife, Sarah Kyolaba, Dr. Eteki Mboumoua (secretary general of Organisation of African Unity (OAU) and Charles Oboth Ofumbi (minister of internal affairs). During the same function, Amin awarded certificates to UCB's then long-serving employees Yovani Kivumbi, Samuel Kawesa and Kwanyi.
UCB at the time also had a football club, which eventually won the local soccer league in 1979.