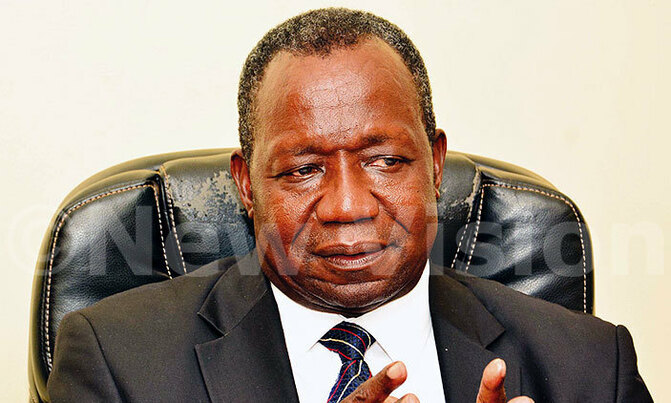 THE UGANDA National Examinations Board has disowned Okello Richard who was arrested on grounds of extortion and impersonation, during the recently concluded Primary Leaving Examinations. UNEB says, Okello is not their scout as he claims, and that they have never received any information from him as a whistleblower. The examinations body also confirmed, in a press statement, that there was no any leakage of examinations in primary Leaving Examinations, as claimed by through his lawyers Associated Advocates. Okello, it has also since been confirmed that he is under police custody, as investigations in the matter proceed.
The UNEB statement follows a letter, that has been circulating on the media since last Saturday, and copied to several top offices in the country, purportedly written by Okello's lawyers.

The letter, drafted on a headed page of Alliance Associates, and signed off by an anonymous individual, claims that their client, one Richard Okello, who is a teacher at Seeta Junior School is being persecuted for exposing examination malpractice, in the recently concluded PLE examinations.

The lawyers claim Okello is being witch-hunted by the state minister Dr. John Chrysostom Muyingo, who owns one of the schools, in which Okello says in his capacity as a scout, he got teachers cheating examinations.

The letter also claims, Okello had been appointed by UNEB to work as an Examination Scout, and he was working under the team led by Commissioner CID Administration Richard Mwesigye.

It adds that he carried out arrests and among them two teachers from Seeta Junior school claiming they had leaked examination papers to schools like Global Junior Mukono, Mukono Junior School, Shiloh Primary School; with leaked examinations on their phones.

UNEB explains

However, in a statement issued by UNEB yesterday, the executive secretary Dan Odongo says, "The purported scout, Okello Richard, was not a UNEB scout as alleged and UNEB is not aware of his identity."

Odongo adds, "UNEB has not received any whistleblower's report regarding examination leakage from anybody, including the so-called Okello Richard."

Odongo also says his team is not aware of any leaked examination paper for PLE. He adds, "UNEB is aware that during the period leading to the Primary Leaving Examinations, a number of individuals were arrested for vending fake papers of Mathematics and SST, while others remained at large."

He adds, "UNEB confirms that there has not been any examination malpractice at all levels.

The police, when contacted, confirmed had arrested Okello, on accusations of extorting schools and impersonation.

The Commissioner for Commercial and Transnational Crimes Isaac Oketcho confirmed Okello's arrest. "We arrested him and we are still investigating this case. We will later take him to court," he explained.

"But, he is accused of having to extorting money from schools. It was in the process of extorting schools and teachers, that we arrested him," Oketcho told New Vision.

Meanwhile, the principal of Seeta schools Davis Kafumbe said he is aware of the arrest and that Okello was one of their teachers.

"We later suspended him after ascertaining that he was using academic papers. He just wanted to punish the school through blackmail. We challenge him to produce evidence in regard to his accusations," he explained.