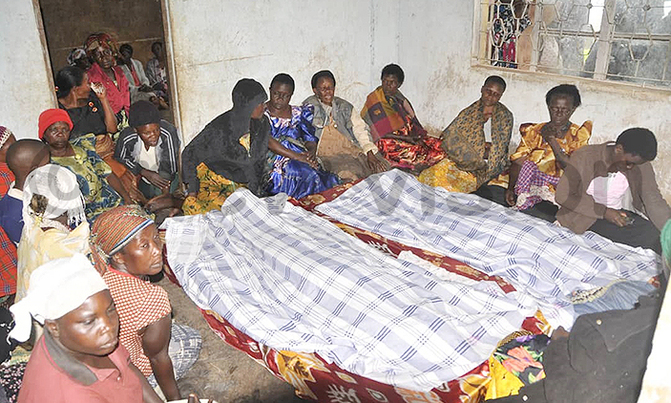 Every day we bring you a selection of photo highlights and here is what we have for today
Anti-corruption expedition
Ahead of International Anti-Corruption Day, the Anti-Corruption Coalition Uganda, Democratic Governance Facility and Action Aid on Monday flagged off an 11-day expedition in 17 districts aimed at fighting corruption in the country.
Kayoola buses undergo road test
The journey for Uganda to become an automobile-making country is becoming more possible. The new Kayoola Electric Buses dubbed "Kayoola EVS" have been delivered.
These buses are produced by Ugandan automobile engineers, under the guidance of the Chinese in China, early this year. The two electric buses were shipped from Shanghai, China to Nakasongola, Uganda via Mombasa, Kenya.
One was shipped as a fully-built unit, whereas the second bus was shipped as semi Knocked down kits and has been re-assembled at Luweero Industries Limited in Nakasongola.
The electric buses will have a capacity of 90 passengers (49 sitting and 41 standing) whereas the clean diesel ones will have a 65 capacity and have undergone a road test of about 30km was conducted around the NEC complex in Nakasongola barracks.
Ingrid Turinawe trial underway
The belated trial of the six Forum for Democratic Change (FDC) supporters accused of hurling a water bottle at Grade One Magistrate Gladys Kamasanyu during the sentencing of Dr Stella Nyanzi at the Buganda Road Court failed to get underway on Monday.
However, the hearing of the case against the FDC's Ingrid Turinawe who is accused of being a common nuisance when she visited the six when they were in custody got underway.
EAC consultation team launched
President Yoweri Kaguta Museveni on Monday launched the team that will carry out consultations on the consultations on the draft constitution for the East African Community (EAC) political confederation at State House in Entebbe.
EAC partner states have nominated two constitution-making experts and one legal draftsman to assist in drafting a basic law for the proposed political confederation which is a transitional model to the political federation.
Police saves suspected thief from mob
A mob descended upon an unknown man who was suspected of stripping parts of cars in Nalukolongo and beat him. The man was saved by Nateete Police who chased away the mob which had in a short time left him almost unconscious.
Siblings killed by lightning
Two sisters died on Monday morning after they were struck by lightning in Ndolwa village, Nkokonjeru Town Council in Buikwe district.
The deceased Lydia Balyama, 14, had just completed her Primary Leaving Examinations at Nkokonjeru Boys Primary School while Ester Masane, 15, was a Senior One student at Visionland Senior Secondary School in Nkokonjeru.
The incident happened at around 9 am when a drizzle began and the children were rushed to St Francis Hospital in Nkokonjeru where they were declared dead.