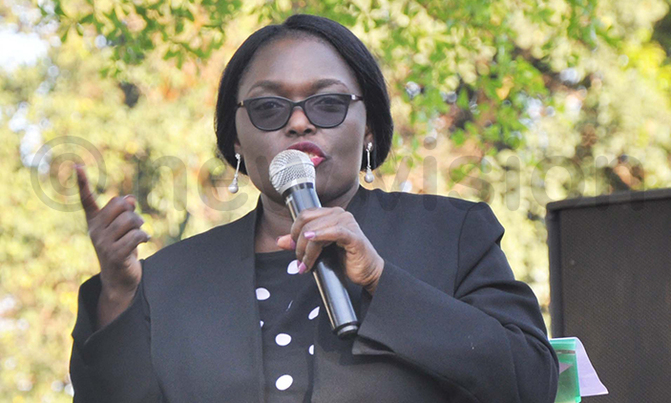 The Justice of the Court of Appeal is also patron of UCU Law Society
Lawyers must have room for doubt about a client's plight, to enjoy the benefits of legal practice cutting edge, Justice Catherine Bamugemereire has said.
Bamugemereire said such scepticism enables a lawyer to plan better, and weigh whether a client's case is worth the trouble and time to be expended.
She gave the wise counsel on Friday at Uganda Christian University (UCU) Kampala Campus. The judge was the guest speaker at a public lecture organised by UCU Law Society Kampala Chapter.
"Develop a strong sense of suspicion. Ask yourself as a lawyer, why your client signed a contract. Develop a character, don't be easy and a pushover, don't go for a song," said Bamugemereire.
The Justice of the Court of Appeal, who is also patron of UCU Law Society, emphasised, "You need to believe in yourself. Develop your own self-esteem. Without it, they will walk over you."
The lecture was conducted under the theme 'Encountering Modern Day Trends in the Legal Fraternity, and How to emerge as a Successful Lawyer in the Legal Profession'.
Social media
Bamugemereire advised the law students to be wary of the pitfalls of social media. She said the make-believe of glitz and glamour, is fake.
She said a tactical lawyer must use social media to create positive social impact, rather than display what is non-existent.
"It is not bad to be on social media. But be on social media for a good. Social media is giving us things that are unreal. We can be misled by social media," stated Bamugemereire.
Security conscious
The Judge asked the students to be security conscious. She advised students, both female and male, to move in groups. Bamugemereire said such herds are a security cushion, in the event of an assault.
She emphasised that in the event that some chose to move alone, they must inform friends and family about their departure and destination.