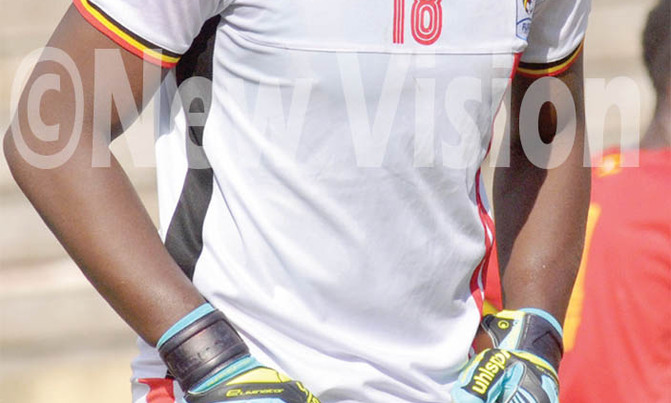 Uganda's goalless draw against Burkina Faso in Ouagadougou on Wednesday night provided more testimony.
Nations Cup qualifier

Result
Burkina Faso 0 Uganda 0

Malawi 1 S.Sudan 0

Sunday, 4pm
Uganda v Malawi

If you were to consider some of the most influential African goalkeepers in modern football history—players whose flash of magic inspired their teams out of trouble —the obvious candidates would be Thomas Nkono (Cameroon), Vincent Enyeama (Nigeria), and Bruce Grobbelaar (Zimbabwe). But our own Denis Onyango wouldn't be far.

And for Onyango deservedly so. His performances continue to influence the destiny of Mamelodi Sundowns and Uganda Cranes.

Uganda's goalless draw against Burkina Faso in Ouagadougou on Wednesday night provided more testimony.

And bar any injuries, there was enough evidence to suggest a third consecutive Africa Nations Cup appearance in Cameroon if Onyango continues to lead the Cranes in subsequent qualifiers.

The CAF Champions League winner, Telekom Cup champion, and South Africa's five-time Premier Soccer League goalkeeper of the year —Onyango, in the final stretch of his playing career, will yet again offer the ideal platform to build for that much-needed win against Malawi on Sunday.

In Ouagadougou, not once did Onyango come to the team's rescue. Not once did Burkina Faso get the better of the Cranes. If Joseph Ochaya wasn't clearing off the line, Onyango was miraculously frustrating the Stallions rampaging attacks.

Moments like this are bound to happen on Sunday if newly appointed Cranes coach Johnathan McKinstry does not find answers to a couple of weaknesses that Burkina Faso highlighted in the tense opening Group B match.

The Northern Irishman must be aware that although his side earned the right to look pleased with the result, the wheels will come off against Malawi.

Some work to do If the game against the Stallions exposed certain aspects, it was the team's unproductive play that often left lead striker Patrick Kaddu isolated in attack, and lack of balance at the back that threatened to hand the match to the West Africans.

Cranes full-backs Bevis Mugabi and Joseph Ochaya lack the discipline and tactical awareness required of a modern-day fullback.

The two were average but could improve with more coaching over the next hours. Murushid Juuko and Timothy Awany are a combination that is still work in progress but should be able to stifle the Malawian attack if Mike Aziira and Khalid Aucho provide added cover in midfield, Farouk Miya finds his rhythm, Abdu Lumala is freed and Emmanuel Okwi continues to find spaces to run into.

In Ouagadougou, Cranes were set out for a counter-attacking game and that limited their offensive play. Uganda's only decent chance was when Okwi headed Miya's well-taken corner onto the crossbar in the second half.

At Namboole, Cranes will go all out and that will give Miya more freedom to hurt the Malawians.