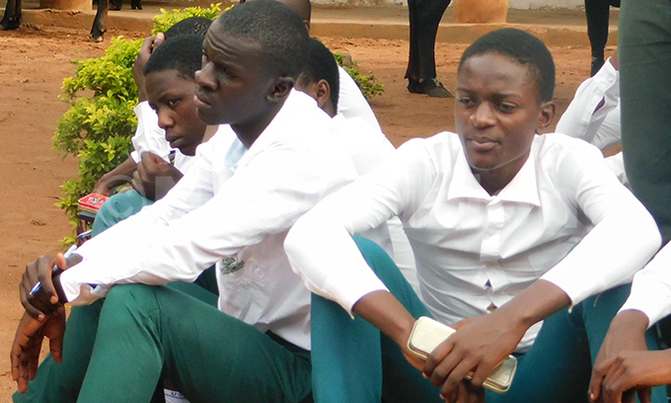 We bring you a collection of happenings through the years
November 04, 2019: A father of five was among the 67 Primary Seven Candidates who were sitting for the Primary Leaving Examinations at Opuyo Primary School in Soroti Sub County, Soroti District. Simon Okwii, 39, a resident of Aliedi village in Opuyo parish, sat for his first paper - Mathematics - on Monday morning.

November 02, 2017: 82-year-old pupil misses PLE

Iddi Mulangira, an 82-year-old man who missed sitting the Primary Leaving Examinations (PLE) last year, died in Bundibugyo district. Mulangira was involved in an accident only hours before the exams and was set to become one of the oldest people to have sat PLE in Uganda. However, the accident came in the way of his desire to complete primary school. He remained bedridden, with reported damage to his brain, until the time of his death.


November 02, 2016: Headteacher arrested for embezzling PLE registration fees. As the rest of the Primary seven candidates were sitting for their Primary Leaving Examinations, those of Elinah Primary School in Kawaala were in tears after realizing that they were not sitting their exams after discovering that their pupils' registration fees were embezzled by their headteacher, Elsie Birungi, who is also on the run.

November 06, 2012: Just hours after delivering a bouncing baby-girl, a pupil of Otubet Primary School in Amuria district sat for her last two papers of the Primary Leaving Examinations. The 17-year-old girl delivered in her aunt's clinic at Orungo trading center. Florence Apolot, the nurse who helped her deliver, said the baby weighed 3.5Kgs and was healthy.
November 01, 2011: IT was a tragic PLE start in Nwoya district when a candidate of Te Olam primary school died just before sitting her exams.

December 07, 2002: At least 34 senior four students of Kitooro Academy in Masaka district involved in a fatal accident. The accident occurred at about noon at Old Kumbu near Auntie Rachael Primary School when a Canter Lorry, no. UAD 170D on which they were traveling failed to climb a hill and overturned. One of them died before being admitted to the hospital. They were excited after finishing their papers on their way back home.
June 23, 2004: Four primary school headteachers in Yumbe district were arrested by the Police in connection with ghost Universal Primary Education (UPE) beneficiaries in the district, reports. Headteachers who were arrested were Mobi Male of Kuru Primary School, Abdallah Mohammed of Geya Primary School, Titre Treti Al-Hassan of Aliapi Primary School and Safi Atiku Noah of Rimbeta Primary School.

June 19, 2004: Nateete Police station arrested the former headmaster of Kabojja Parents School in Wakiso who allegedly disappeared with fees of 52 pupils for the Primary Leaving Examinations. Selestine Kasangwa was arrested after a tip-off by a parent.