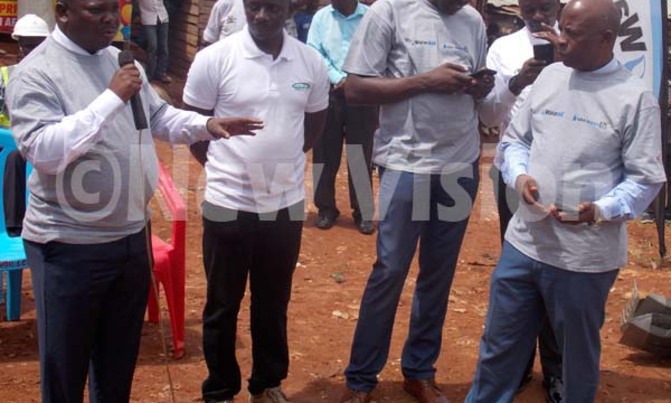 The clean-up campaign was conducted by the Members of Parliament and sponsored by Water Aid.
Legislators under the Uganda Parliamentary Forum on Water, Sanitation, and Hygiene (WASH) have conducted community clean up in different city suburbs of Kampala.

The cleaning comes ahead of the World Toilet Day (WTD) that will be celebrated on November 19, this year.

The clean-up campaign was conducted by the Members of Parliament and sponsored by Water Aid.

After teaching, cleaning and sensitizing the public on how to manage garbage, legislators; Richard Gafabusa, Andrew Kaluya, Stephen Kangwagye, and Sam Byibesho, advised Kanyanya residents to appropriately dispatch waste.

"We have to save our environment beginning today, here and now. It is everyone's responsibility that rubbish is dispatched appropriately and burnt," Kaluya said.

The legislators cautioned the public from dumping rubbish wherever they wished.

"As Parliament, we are with you and planning to enact stringent laws on garbage management, but let us litter in right places and our own children will imitate that, hence creating healthier communities," Gafabusa said.

The clean-up is aimed at raising awareness of the crucial role that sanitation plays in reducing disease and creating healthier communities.

World Toilet Day will be commemorated under the theme 'Leaving No One Behind' and emphasizes the importance of expanding sanitation access to more than 4.2 billion people living without safely managed sanitation options.

According to the 2019 study made by the Ministry of Health and Water Aid in greater Kampala metropolitan, 48.1% of the health care facilities did not have access to a reliable and quality water supply.

The study also revealed that 85.2% did not have safe and private toilet facilities, 51.9% were visibly unclean, and 57.4% lacked adequate hygiene facilities, while 53.7% didn't have efficient health care and waste management systems.