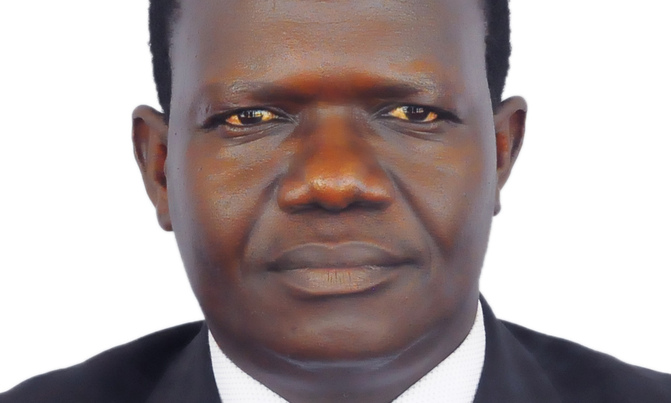 Preliminary Police findings indicate that the torching of the houses and the place of worship (Mosque) was allegedly orchestrated by a politician.
A total of 15 houses and a mosque were burnt following a district border row - Palorinya Sub County in Obongi district, Police authorities have revealed. Palorinya separates Obongi from Moyo.
Preliminary Police findings indicate that the torching of the houses and the place of worship (Mosque) was allegedly orchestrated by a politician.
According to the Police's Criminal Investigations Directorate (CID) detectives privy to the probe, Member of Parliament (MP) Fungaroo Kaps Hassan (Obongi County) incited violence by hiring armed youth with bows and arrows - attacked Iboa village, burnt homes and destroyed property worth millions.
So far, three suspects (youths) have been arrested and an army detach has been set up in the area to quell violence.
Summons
The CID has since summoned Fungaroo through the speaker of Parliament Hon. Rebecca Kadaga.
The November 7 summons, a copy seen by New Vision indicate that Fungaroo is being probed over cases related to incitement to violence and malicious damage vide Moyo CRB259/2019 and 262/2019 respectively.
"The Directorate of Criminal Investigations is investigating cases of alleged incitement of violence, malicious damage, and arson.
It's alleged that you (Fungaroo) led a group of youth from Obongi Ndirindiri to Iboa village where you incited them and caused destruction of properties and burning of houses.
This is, therefore, to invite you to CID headquarters Kibuli for an interview and statement recording: You are to report to the Commissioner of Police In-charge General Crimes Department(Francis Olugu) on November 21 and 10:00 am," excerpts of the letter signed by Olugu read in part.
When contacted yesterday Fungaroo said: "I have not seen the letter but promised to report to CID once he receives it (letter)."
Explaining the cases raised by Police, Fungaroo said: "It is a maneuver by Police, politicians and a section of some civil servants who see me as an obstacle - failing them on refugees funds (sh16b) allocated to Obongi for financial year 2019/ 2020 instead of Moyo where it was previously sent."
"I attacked in two separate ambushes organised by a section of area local leaders and some civil servants," Fungaroo said in an Interview at New Vision offices yesterday, adding that:
The cases are before parliament, Ministry of Internal Affairs and the Police chief (Okoth Ochola).
Fungaroo said: "They were burnt by the Madi speaking people from Moyo district targeting the other tribes that settled in Obongi faulting them to failure remain in On October 30, Fungaroo told Parliament that: "The threats to his life by unknown persons is the procrastination in response by relevant security agencies."
The Row?
There have been back and forth battling allegedly fuelled by both political leaders of Moyo and Obongi over the location of Palorinya sub-county, which hosts over 120,000 refugees. The battles are related to funds meant for the wellbeing of refugees allocated to concerned districts by government.
Last year, the Deputy Speaker, Jacob Oulanyah told residents to drop political differences if the new district is to prosper.
Oulanyah made the remarks after touring several infrastructural establishments in the company of Fungaroo. The tour was aimed at ending infrastructure and health challenges ahead of the county's transition to district status effective July 1, according to the Parliament Website.
"The district is coming here; you are going to start your journey now. Move-in the right direction; we ask leaders to cooperate and stop these minor divisions because getting Obongi out of Moyo district does not create enmity," Oulanyah said.