New Vision brings you a series of pictures taken by our journalists as the news unfolds.
ISMAIL KASOOHA'S LENS IN KIBAALE DISTRICT
One person identified as Peter Tugume Pierre, a resident of Kyabinyansi village Kyakazihire Sub County in Kibaale district has drowned in river Muzizi with his motorcycle.

The motorcycle was retrieved at 5:45 pm on Wednesday but the person is still missing.
_________________________________________
MARIA WAMALA'S LENS IN PARLIAMENT

The Natural Resource Committee of parliament has ordered the artisanal miners in Buhwejju and Mubende that were evicted from their land by police to go back to their workplaces.

The same committee has also arrested the commander Police mineral protection unit SP Jessica Keigomba for telling lies on oath that there were no evictions of artisan miners in Buhwejju and Mubende.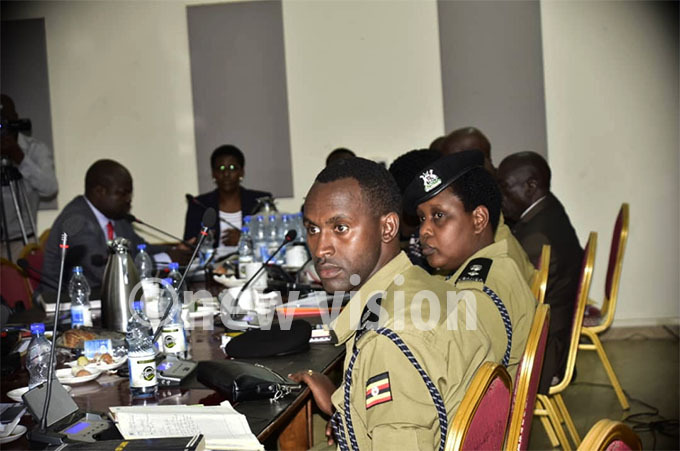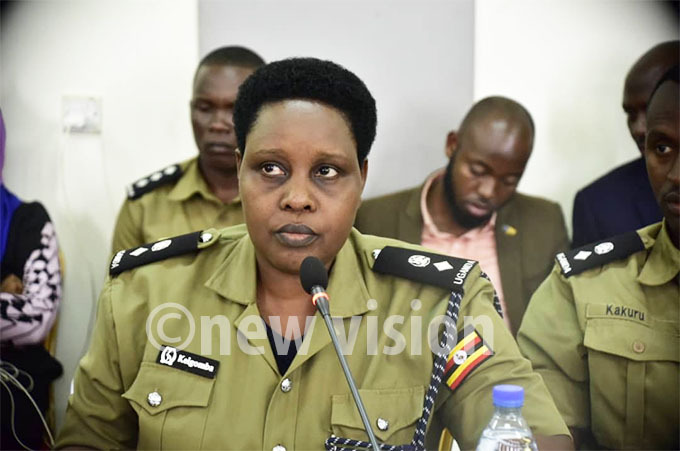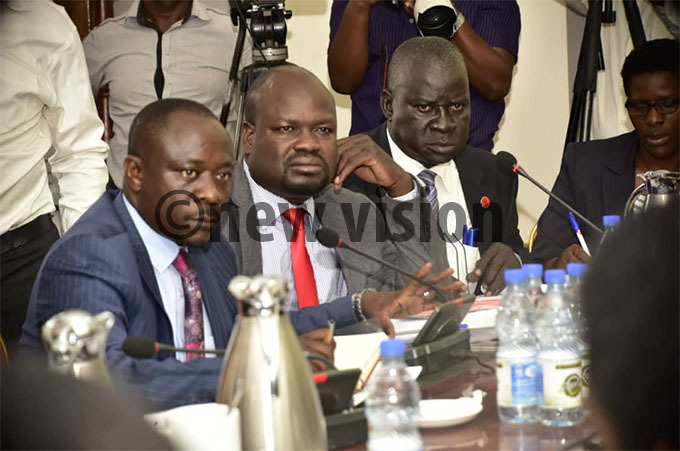 __________________________________
GEOFREY NYAMWONGERA'S LENS IN BUNDIBUGYO DISTRICT

Bundibugyo district together with World Harvest Mission has today given out over 100 wheelchairs to persons with disabilities.

While handing the wheelchairs to the beneficiaries, Ronald Mutegeki, the LC5 Bundibugyo said that they should use them effectively.
_______________________________________
JOHN UNZIMA'S LENS ON GULU ROAD

Heavy Rains cut off Ma'di Passengers plying Moyo-Gulu road. The passengers have been forced to spend nights on the road after heavy rains swept away bridges and other alternative roads.

Trucks were seen stuck close to Pakelle Town Council between Adjumani and Atiak, forcing Kampala bound Buses from Moyo to spend Tuesday night in Adjumani Town.


______________________________________
LAWRENCE MULONDO'S LENS IN KAMPALA


Umeme is currently conducting an operation on illegal electricity connections around Kampala. Accompanied by police, the team is currently in Nakulabye, one of the slums in Rubaga division.

Umeme engineers are going up electricity poles, checking and disconnecting wires that were illegally connected, as well as checking out meters that were tampered with. All this is being done amidst insults from residents.
______________________________________
MARIA WAMALA'S LENS IN PARLIAMENT
The energy ministry has been interrogated over Richard Artisan miners in the oil region.


The committee put them to an oath, to get information on why residents of Mubende and Buwhejju are complaining that the artisan miners especially foreigners, are chasing them off their land over minerals.