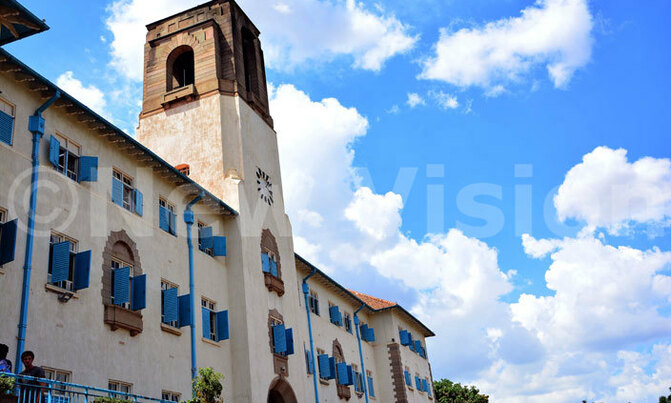 The Norwegian Ambassador to Uganda, Elin Johansen said higher education is one of the priorities in the Norwegian's development policy.
The Norwegian Government has pledged to continue supporting Makerere University in areas of research to boost economic development.

The Norwegian Ambassador to Uganda, Elin Johansen said higher education is one of the priorities in the Norwegian's development policy; given its importance in development.

"Investment in higher education contributes to the development of intellectual resources leading to evidence safe policies and decisions that enhance tenable economic solutions, social and environmental development," she noted.

Johansen made the remarks while officiating at the 30 years celebration of collaboration between Makerere University and University of Bergen (UiB) based on Norway at Makerere University.

She said 30 years is a long time in all aspects of mature relationship between the two excellent universities; which deserves to be celebrated.

"This has led to the development of infrastructure and human resource development and continues to yield more academic progression between the two universities and the countries," she noted.

Johansen said Norway will continue to support the collaboration and the entire education system in the country for economic development.

The Makerere University Vice-Chancellor, Prof Barnabas Nawangwe said through the collaboration UiB has trained over 300 Masters and 150 PhDs for Uganda.

He noted that under the Norwegian Programme for Capacity Development in Higher Education and Research for Development (NORHED) 2013-2020, Makerere University is already involved in 11 projects with partner institutions in the North and South.

The projects are in thematic areas of; pediatric health, anthropology, aquatic and environmental health, water management, climate change, adaptation, mitigation and weather information management.

Other areas include; health informatics, distance education and lifelong learning, interdisciplinary MPil and PhD studies among others.

Nawangwe said cited that some of projects have already gone on to generate considerable outputs for the partner institutions like; the improving weather information management in East Africa for effective service provisions through application of suitable ICTs (WIMEA-ICT) project, which has seven PhD students enrolled at Makerere University.

"The water and society (WaSo) project has enrolled four PhD and 18 MA/MSc students, while the Borderline Dynamics Project on the other hand has four PhD and 10MA students enrolled," he added.

Prof Paul Mugambe, who made the first contact, said through the partnership, several programs were started in the Faculties of Sciences and Technology, with the main emphasis of post graduate training.

"There was a dire need for PhDs. The program mainly focused on biology, physics and mathematics among others which helped our departments especially in mathematics," he added.

He stressed that the project is a big prize to Norway for successfully establishing postgraduate programmes at Makerere.

Mugambi who is serving as the executive director of the Vice Chancellors Forum, said such collaborations also need to be extended to private universities.

"These private universities also need to be supported to boost training. We can start linking these private universities with public universities in joint causes," he added.

Makerere University entered into a partnership with UiB in 1988 to enhance academic operations through joint research, teaching, staff and students exchange programs, knowledge and information sharing.

Over the years, the collaboration has successfully registered tremendous achievements in capacity building, knowledge and information generation and technological developments.

The Coordinator of the Makerere University and UiB programme at Makerere University, Dr. Ronald Semyalo said majority of the senior university academic staff and a significant number of Social Anthropologists have obtained degrees from UiB among other benefits.

He also said there is an increasing number of Norwegian students that join Makerere University to pursue Bachelors, Masters programme and PhD research on the an exchange programme.

The director, Stellenbosch Institute of Advanced Study and former coordinator of the collaboration, Prof Edward Kirumira, said institutions need to bond if they want to move to greater heights.

Jeanette Da Silva, from the Norwegian Agency for Development Cooperation, stressed that the 30 year collaboration between the UiB and Makerere University is a great testimony that partnerships in higher education are important for knowledge production to enhances development.