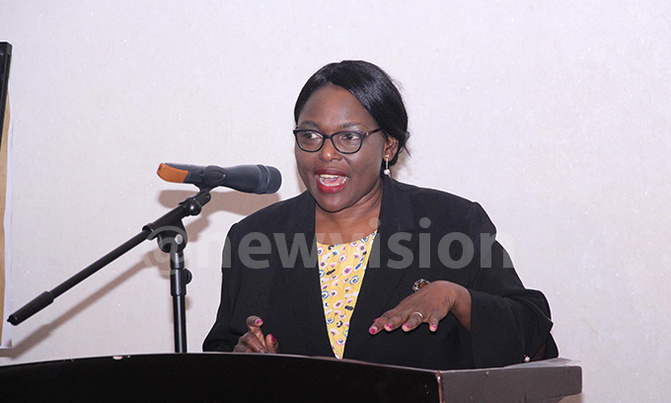 She said in the 30-month operation, the commission used the French probe strategy, which yielded results, rather than the adversarial system.
The land probe commission used a rare French investigative style, where the judge is key in seeking answers, chairperson Justice Catherine Bamugemereire has revealed.

She said in the 30-month operation, the commission used the French probe strategy, which yielded results, rather than the adversarial system.

In the adversarial system, court arbitrates between the prosecution and the defence. An inquisitorial system entails active involvement of the Judge in investigation.

Bamugemereire explained that most persons who were summoned expected to be subjected to the British style system where the Judge is mostly a passive participant.

"Because of the inquisitorial manner in which we operate, we have got a 360 degree feedback. This is a French inquisitorial tactic.It is unique and not the same way our courts operate," said Bamugemereire.

"We had investigators of fraud and when we had a file before us, we had more information than a judge in the court system has."

She paid tribute to President Yoweri Museveni for the confidence he had in the probe team, which has now retreated to write its final report.

Trillion shilling blocker

Bamugemereire, who was flanked by the probe commissioners, said the commission exposed and halted irregular payment of sh1tr.
She listed examples where the commission saved government from financial loss.These include the sh100b that was about to be disbursed to a rock clamant in the Isimba Hydropower Project.
L-R Secretary of Land Inquiry Commission Dr. Douglas Singiza , Chief Executive Officer of New plan Engineering Limited Kasingye Kyamugambe and Chairperson Land Inquiry Commission Justice Catherine Bamugemeire , interacting .PHOTOS: Ivan Kabuye
Also stopped was a sh132b compensation, and sh40b for those with 160 land titles in central forest reserves(CFR) in Nakivubo, Kinawataka, Namanve, Namanve, Mugomba CFR, and Gunda local forst reserve.

Bamugemereire also stated that the probe halted payment of sh9.6b for Land Fund.Several cases are pending in court.

The numbers

Bamugemereire disclosed that the commission registered 7,767 complaints, with 50% attributed to land grabbing, dodgy evictions,corruption and fraudulent practices.

The commission conducted 600 public hearings across the countrywide but mainly in Kampala. It also conducted many in addition to field visits However, Bamugemereire did not give statistics on the unheard cases.

The final report is expewcted to be submitted to the President next year January 9.

Commission fact file

On December 8, 2016, President Yoweri Museveni appointed a seven-member commission of inquiry chaired by Court of Appeal Justice Catherine Bamugemereire, to inquire into land matters.

This was prompted by several documented instances of public outcry. The team took oath on February 19, 2017, with mandate to inquire into the effectiveness of law, policies and processes of land acquisition, land administration, land management and land registration.

Subsequently, public hearings commenced on May 9, 2017 at National Archives and Records Centre in the city suburb of Nakasero.

On November 10, 2017, the President extended the probe's mandate for six months. Last year on May 4, 2018, Museveni endorsed an 18-month extension of the probe.

The probe commissioners are Frederick Ruhindi, Dr Rose Nakayi, Mary Ochan, Robert Ssebunnya, Joyce Habaasa, and George Bagonza.

Deputy lead counsel is John Bosco Suuza, while Andrew Odiit is assistant lead counsel.