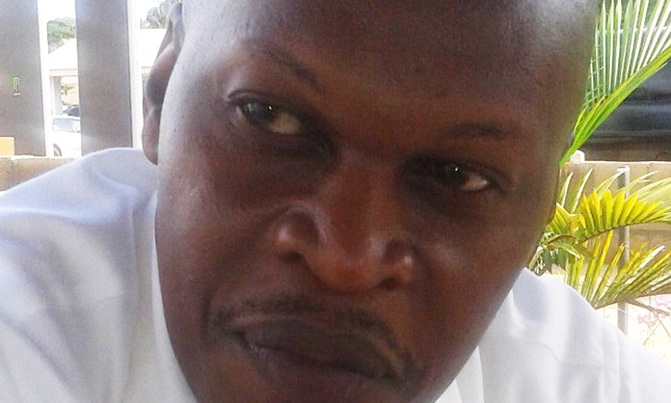 Until two years ago, Kiira Motors was being operated at Uganda Development Corporation where its progression to commercialize its products stalled.
By Moses Serwanga
Reference is made to an article by a one Matsiko Kahunga that has been published by the New Vision and Observer newspapers, respectively, where he makes uninformed arguments that Kiira Motors or any other Ugandan innovators for that matter don't have the capacity to turn their innovations into commercial products on a large scale.

Suffice to say that this is the mentality or mindset lock that has kept not only Uganda but the black African continent lagging behind in terms of development for more than 200 years.
While many Ugandan innovators have failed to have their innovations transformed into commercial products for various reasons, at least Kiira Motors is on a steady trajectory to hit the market place by becoming the first indigenous registered company to produce both electric and combustion engine vehicles at a commercial level.

This follows a well laid out road-map approved by the cabinet in April 2018to commercialize the Kiira Electric Vehicle Project by championing value addition in the domestic automotive industry for job creation and diversification of the Ugandan economy.
The cabinet decision was informed by a comprehensive appraisal and approval of the Feasibility Study for Setting Up and Operating the Kiira Vehicle Plant by the Ministry of Finance, Planning and Economic Development.

By doing this, government and the management of Kiira Motors were fully aware that to make this giant step -going forward, the market entry strategy is to produce vehicles starting with electric buses in partnership with reputable automotive manufacturers(s) also known as (aka) Original Equipment Manufacturers (OEMs). It is anticipated that this partnership will foster the progressive development of automotive local content participation through technology transfer.

It should be noted, therefore, that Kiira Motors is already collaborating with CHTC Motor Co. Ltd a vehicle-manufacturing venture and a wholly-owned subsidiary of the China National Machinery Industry Corporation (SINOMACH), the largest State-Owned group with the most diverse and comprehensive lines of business and strongest research and development (R&D) capabilities in China's machinery industry.

SINOMACH was ranked 334th in the 2017 list of the world's top 500 companies, with revenues of USD 32.24 Billion. CHTC Motor has seven vehicle manufacturing facilities in China and two in Europe (TAM airport Buses and GINAF trucks) producing a comprehensive product portfolio covering pick-up trucks, light, medium & heavy-duty trucks, buses and sports utility vehicles(SUVs) with conventional Internal Combustion Engine(ICE) and new energy Powertrain options (electric, fuel cell, solar, compressed natural gas(CNG), water, etc.).

With this partnership, it is envisaged further that at the start of Kiira Motors Commercialization of its green mobility technologies/products (ie. Electric buses )- CHTC Motor Co. Ltd will supply, install, validate plant machinery, tools and equipment; work with Kiira Motors engineers to design plant systems, processes and standard operating procedures; supply of kits in line with the production schedule; train and manufacture launch-support for the Kiira Vehicle Plant which is under construction at the Jinja Industrial and Business park.

The idea here is to make sure that all the vehicle production processes are carried out at the Kiira Motors vehicle plant to ensure capacity development and technology transfer while at the same time allowing the development of automotive local content participation.

This approach when well executed will eliminate the mere importation of semi-knock down kits for assembly purposes only. In otherward, the engineers at Kiira Motors will be allowed to develop their skills in the development of vehicle parts and building them into complete vehicle units.

There is also a misplaced argument about the legality of Kiira Motors Corporation Ltd. For the record, Kiira Motors Corporation is a limited liability company incorporated under the

Companies Act, 2012, with 96% government equity and Makerereuniversityowning 4%. So its a fallacy for one to state that Kiira Motors is a government department or agency or academic institution and whoever is making such allegations must be having ulterior motives akin to those of briefcase middlemen.

Until two years ago, Kiira Motors was being operated at Uganda Development Corporation where its progression to commercialize its products stalled -for again various reasons which necessitated PresidentYoweri Museveni to intervene and had it transferred to the Ministry of Science Technology and Innovation.

Again for the record, the Ministry of Science, Technology, and Innovation is mandated to provide policy guidance and oversight to Kiira Motors Corporation and is not involved in the company's day-to-day operations.

Ugandan innovators should be allowed the space to mature their products and have them produced on a large commercial scale with Kiira Motors taking the lead.

The writer is a media and communications consultant trainer / Advocate of the High court of Uganda

msserwanga@gmail.com