We bring you a selection of photos on the highlights of the day.
Uganda news in pictures
Kisenyi operation
Police officers arrest suspected scrap dealers in Kisenyi (By Lawrence Kitata in Kampala)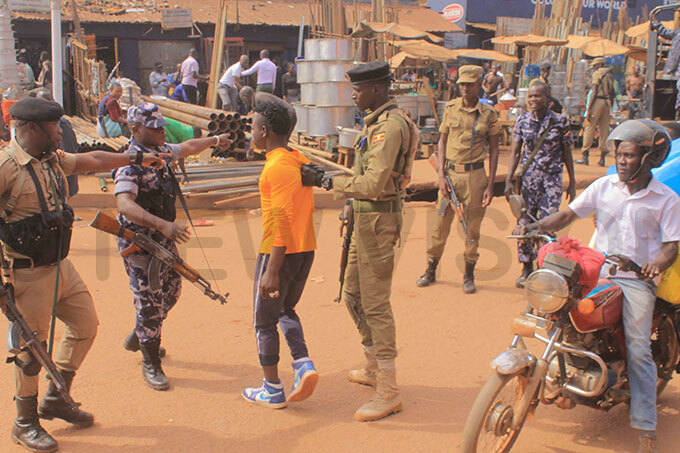 _________________________________________________
UACE exams kick-off
Senior six students prepare to seat for the Uganda Advanced Certificate Of Education (UACE) at City High School. (By Tumwine Simon Peter in Kampala)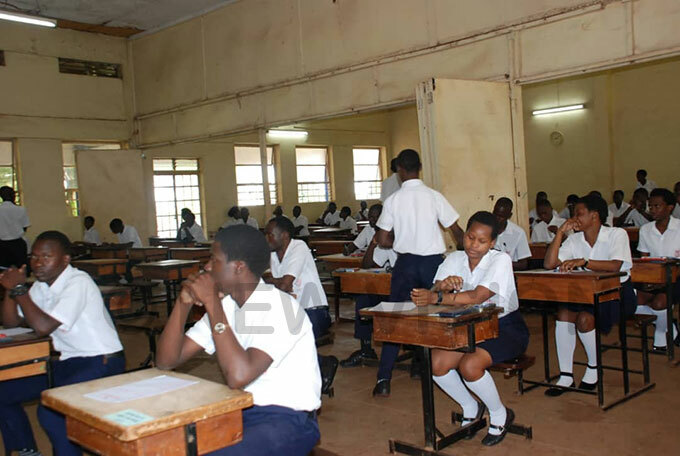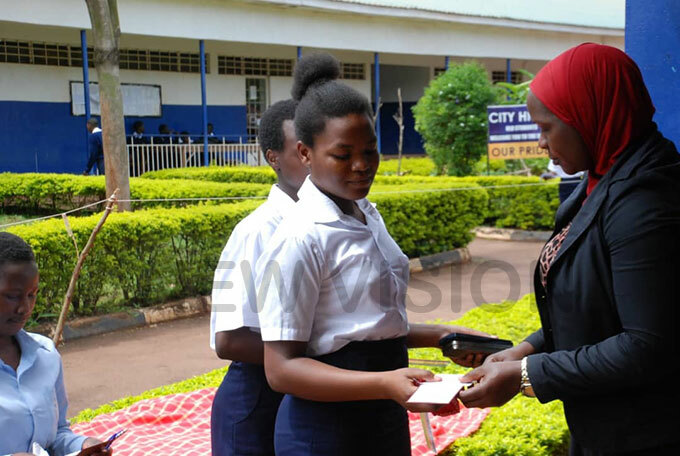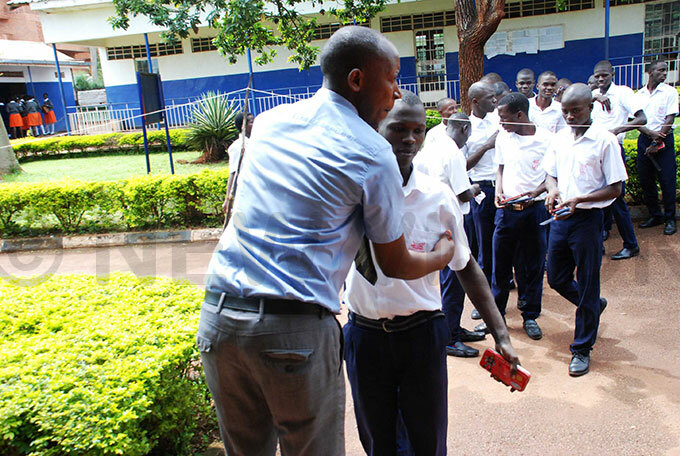 A candidate being checked by the invigilator before he enters the examination room for his UACE examination at City High School in Kololo.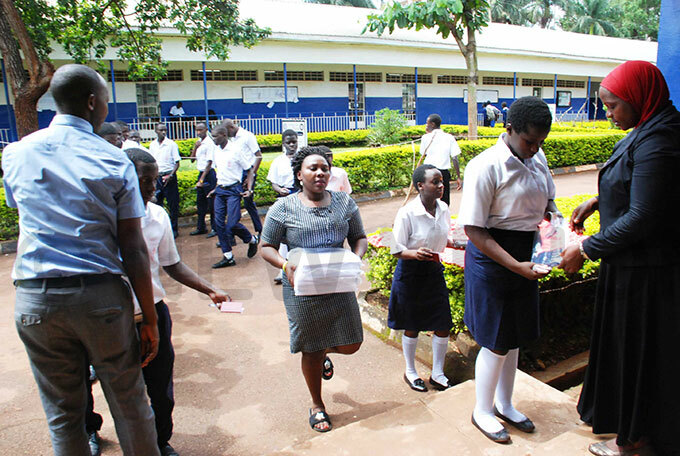 __________________________________________
Life in the slums
Children in Nsambya Kirombe slum playing in drainage channels (By Bayan Nalubwama)
______________________________________________
My China story winners in china on tour
The group of 15 were flagged off recently by Vision Group Deputy CEO Gervase Ndyanabo and Editor in Chief Barbra Kaija. (By Mpalanyi Ssentongo)
______________________________
The fourth edition of Empaako yaawe Batooro kwegonza returns
Hundreds throng Hilltop gardens Naguru to catch up with the fun-filled Empaako yaawe Batooro kwegonza. (By Patricia Turyaheebwa)
BELOW; UCU players celebrate with the University Football League trophy after beating St. Lawrence University 2-1 in the final at the Star Times Stadium
________________________________________