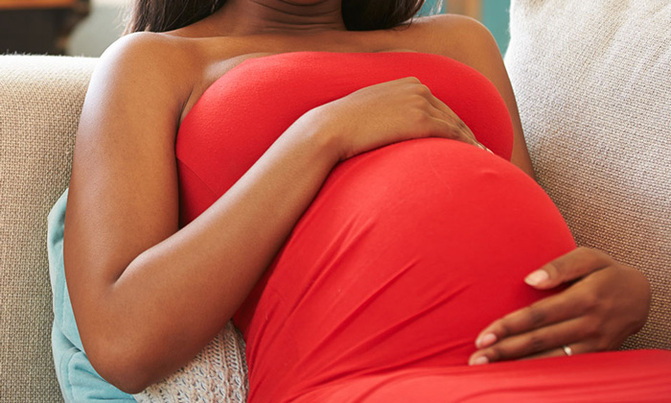 According to reports, Chinese couples are willing to pay between $40,000 (sh148m) and $100,000 (sh370m) to have a child, while the surrogate mother typically gets between $10,000 (about sh36m) to $15,000 (about sh54m).
MOTHERS CHINA POLICE
The Police have arrested seven people, including two Chinese nationals, suspected of smuggling Ugandan women to China to work as surrogate mothers.

The women, who allegedly include teenage girls, are promised between sh20m and sh45m if they sign to the deal. A surrogate mother is a woman who agrees, usually by contract and for a fee, to bear a child for couples who, for various reasons, are childless because the wife is infertile or physically incapable of carrying a pregnancy.

But of late, wealthy couples in many developed countries have opted for surrogacy. The suspects have been identified as Geoffrey Nsereko, Gerald Bulaire, Rachel Nabirye, Emmanuel Abaho Benbriedge alias Dr. Ben, Hamidu Lubega and two Chinese nationals Su- Juan and Jian Yan.

According to the Police, preliminary findings have raised a concern about the fate of the women trafficked to China. There is no indication that the women return home, which is raising questions.

Fastest growing business
Human trafficking is the world's fastest-growing criminal enterprise, earning exploiters about $150b annually. Pope Francis has called it a plague on humanity. Drug trafficking remains the lead crime the world over. The arrests follow a crackdown by the Police's Criminal Investigations Directorate (CID) and International Police (Interpol) against an organised surrogacy syndicate operating in Kampala.

It is suspected this has been going on for the past few years. Sources privy to the probe said last week Interpol contacted CID after intercepting two women; Phiona Nannozi and Alice Basirika at Entebbe International Airport in possession of forged letters/ certificates of good conduct.

The certified letters of good conduct cost sh60,000 from Interpol headquarters in Kampala. According to detectives at CID, both Nannozi and Basirika were travelling to China.

Forgery
Following interrogation of Nanozi and Basirika, the Police arrested Nsereko and Bulaire, who were allegedly implicated in the forging of the Interpol certificates. Upon interrogation by detectives, Nsereko and Bulaire allegedly revealed that they were hired by Nabirye, a Kampala businesswoman.

Subsequently, the Police arrested Nabirye on allegations that she was recruiting Ugandan women to take them to work as surrogate mothers in China. According to the Police, the two Chinese nationals were responsible for financing the activities and were arrested from Busia as they attempted to leave the country.

They were identified as Jian Yan with passport number E43966136 and Su-Juan with passport E68015777.

Medics
According to CID, Dr. Ben, and Lubega, suspected to be medical workers in Kampala, were also arrested on allegations that they were the people carrying out medical tests on the women before they are trafficked to China.

"The Chinese are particular on a type of surrogate mothers. They carry out thorough tests from three facilities (names withheld)," the detective said. The detective added that the suspects are being probed over cases related to an attempt to traffic, forgery, conspiracy to commit a felony and promoting trafficking.

The CID spokesperson, Charles Mansio Twine, confirmed the arrests and appearance in court of three of the suspects on Friday last week. The three suspects; Su-Juan, Jian Yan and Abaho were charged with an attempt to traffic in persons, promoting trafficking in persons and conspiracy to commit a felony.

It is alleged that last month, the three and others still at large, through fraud and deception, attempted to traffic Basirika and Nanozi to China "for purpose of exploitation". They are further charged with falsifying Interpol certificates of good conduct.

Surrogacy in China
According to various reports, the end of China's one-child policy in 2015 has driven couples too old to bear a baby to turn to other countries for surrogate mothers.

China forbids commercial surrogacy, driving couples yearning for a biological child to mainly the Southeast Asian countries, where the practice is poorly regulated. But these countries have of late banned surrogacy.

According to reports, Chinese couples are willing to pay between $40,000 (sh148m) and $100,000 (sh370m) to have a child, while the surrogate mother typically gets between $10,000 (about sh36m) to $15,000 (about sh54m).

High demand
In China, the demand for both domestic and international surrogacy has increased, as the fertility rate has dropped during the past two decades. The infertility rate in 2016 ranged from 12.5 to 15%, compared to 3% in 1995. The increase is attributed to the country's aging population. These factors have increased interest in surrogacy.