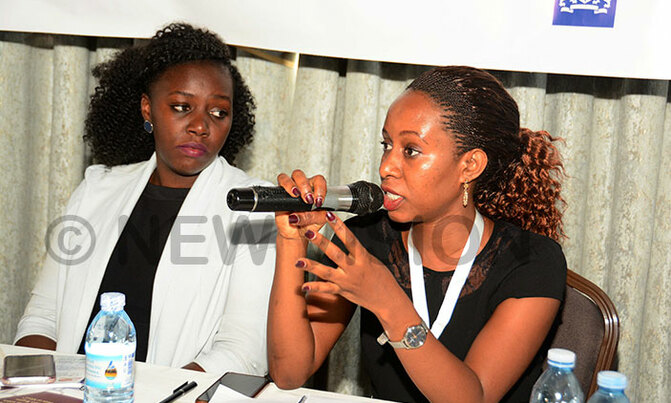 "If you are seeking asylum presents yourself to relevant authorities and if you don't the security apparatus will round you up and you will be deported,"
IMMIGRATION
The Government is to deport illegal immigrants who are living in the country without formalising their asylum status.
This was disclosed by the emergency field coordinator at the Office of the Prime Minister, Godfrey Byaruhanga who said the security officials will round up the migrants.
"If you are seeking asylum presents yourself to relevant authorities and if you don't the security apparatus will round you up and you will be deported," Byaruhanga said.
He made remarks during the third regional conference on forced migration held in Kampala.
It was organised by Refugee Law Project and supported by Netherlands Government and Democratic Governance Facility.
Byaruhanga was responding to remarks made by Charity Immaculate programme manager of Refugee Law Project who said there are several unregistered refugees in Kiryandongo Refugees Settlement.
Immaculate explained that illegal immigrants don't posses any documents and have continued to stay in the settlement and have deprived registered refugees food during the distribution exercise and other government services.
She wanted to know what the Office of the Prime Minister was doing about the illegal migrants who enter the country through the porous borders undetected.
She said some of the cases documented by Refugee Law Project indicate that some of the illegal migrants are following up their relatives who have formalised their refugee status in the country.
The conference held under the theme: "Refugees Future: Establishing Frameworks for analysis within the Great Lakes Region and Horn of Africa," attracted over 100 delegates including district leaders of refugees host communities.
During the conference participants tasked government officials to explain the bureaucratic tendencies when it comes to issuing of work permits and travel documents to refugees saying the latter have to pay exorbitant fees to acquire one yet that is supposed to be free.
"Refugees face bottlenecks in trying to access work permits and travel documents and government officials take advantage of them asking for money," Fauzia Nkunyingi an official from International Refugees Rights Initiative stated.
She said matters are made worse since the refugees are asked to apply online yet a majority of them can't access the internet.
Ismail Sesalire, a legal officer at the Directorate of Immigration Citizens Control explained that work permits are issued free of charge but the refugees have to apply online and wait until the process is complete.
He said the directorate is committed to issuing work permits to refugees not living in settlements because some of them are investors and as a result create employment for Ugandans.
"Why should we block their right to work?" Sesalire said.
He said many of the refugees are skilled and are a conduit for foreign exchange remittance to the country.
Nona Jange First Secretary on rule of law at the Netherlands embassy said there are 70.8 million forcibly displaced persons worldwide and 80% are living within the East African region.
She applauded government for the successful implementation of a comprehensive refugee response framework and pledged her government's commitment to peace and security projects to a tune of euros 7.5 million.
She said the focus of the project is to strengthen rule of law, empower refugees and promote best practices through national, regional and international advocacy on refugees host relations in Uganda.
Uganda hosts 1.3 million refugees and it is the largest hosting country in Africa and the third worldwide.