We bring you highlights from the day's events through a selection of pictures.
Uganda news in pictures
Makerere fees strike
Currently, they are no lectures at the university as Police maintain presence at the university. Lecture halls are deserted with a student or lecturer occasionally showing up, and leaving after finding an empty room. Timothy Murungi brings you images on what the atmosphere at the university is like.
MAK freedom square entrance blocked.
Radio murder case
Recently the High court seating in Entebbe found Godfrey Wamala Troy guilty of manslaughter and acquitted him on the murder of Goodlife singer Mowzey Radio aka Moses Ssekibogo. Troy was today sentenced to 12 years for manslaughter.
Eddie Kenzo holds press conference
Kenzo recently met President Yoweri Museveni following his return from America where he won the award of African Entertainer of the year in the African Entertainment Awards. During a press conference in Kampala Kenzo said he told the President about the challenges many artists face in their music career especially recording videos. Kenzo says the President promised to help him and other artists. (Photos by Lawrence Mulondo in Kampala)
BELOW; Parliament reviews performance of their legislative function between 2018-2019. Speaker of Parliament, Rebecca Kadaga said the IGG reports had not been discussed and noted that there is a need for parliament to improve on this. (Photos by Maria Wamala in Kampala)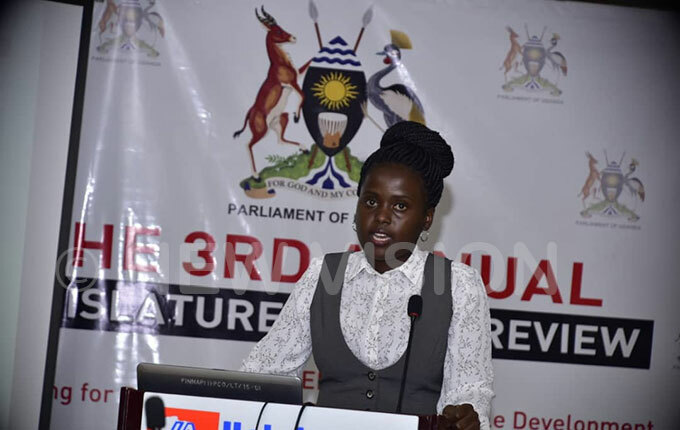 BELOW; Education & African Futures Conference in Kampala continues today with a panel discussion. (Photos by Mpalanyi Ssentongo in Kampala)
Archbishop Ntagali prays for PLE candidates
---