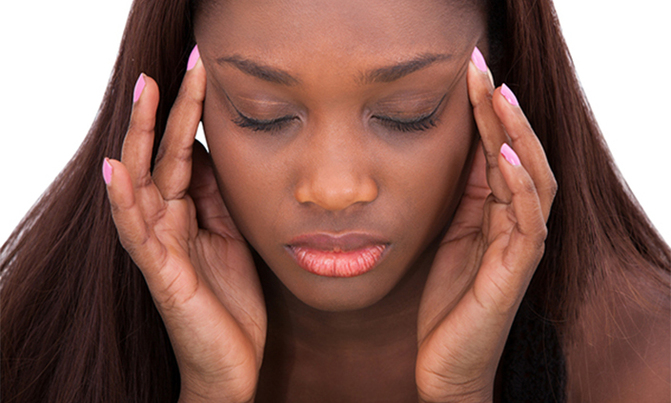 I'm too desperate to keep him away to the extent of using tomato sauce to pretend that I'm in my menstruation period.
AGONY LOVE SEX
I have been married for four and we have three children. Our sex life was fantastic, I actually used to initiate and pester my husband for sex until recently.
Whenever he requests I feel disgusted and annoyed. I have run out of excuses including being in my periods, sick, bruised and fatigued among others.
I even recently relocated to my children's room because I can't stand sharing a bed with him.
I'm too desperate to keep him away to the extent of using tomato sauce to pretend that I'm in my menstruation period. What's happening to me?
Charity
Public advise Charity on her marriages woes
David Sempala: It could be the family planning method you're using that changed your hormonal balance and reduced your sex drive. Try to review this and exercise together, travel and date more, work on things that make the two of you happy, walks, dine out, go for comedy, shower together, drink wine using one glass, do games with your kids. There's so much you can do and don't listen to a lot of social media drama and pessimists. I hope your marriage works out. Good luck.
Phoebe Miriam: Hmmm....it is one thing to get married but staying married is a different ball game altogether! There comes a time in a marriage when both or one of the spouses fall out of love! This is usually attributed to monotony and drab! Spouses tend to take each other for granted and fail to do the things that attracted their partners in the first place! In your case, your husband took it for granted that you always begged him for sex and got so comfortable. Until you got tired as the years went by! The two of you need to revive the fire you once had for each other. Spend more time together, play indoor games like Scrabble, etc. Do house chores together and gift each other! Develop common hobbies and spend time together...work on the communication between you...you will soon find yourselves having sex regularly and enjoying it! Love never dies.
Katongole David: Sincerely with the responsibility faced your way, I know for certain that the action can't be great as it used to be because of accumulated input needed financially, physically most certainly emotionally but give it or see a psychologist for help otherwise it's not that bad for guys to work on it.
Najih Agatha: It's because you're so tired and frustrated with taking care of everyone yet no one is taking care of you. Take a holiday for at least three days and let hubby man the house. No phone calls regarding home issues and you will come back new.
Achom Suzan Nabusayi: It can't happen to a human being to have 3 children in four years maybe since u are stressed u have forgotten the year u met him, so we have failed to help u.
Manirakiza Robert Mwalimu: Don't be surprised about the number of children; you never know they could be having a set of twins with a singleton.
Ssaka Mark: That is very normal, your minds have both matured and now you look at other things as first priority
Lydia Lyn: How old are you? Maybe you hit menopause stage. If so, treat those menopause nightmares and enjoy your love life again.
Dianah Kayanga: Taking care of children is not easy, 1 you may be depressed,2 stressed or 3 your husband is not helping on house chores. If you don't have a house helper at the end of the day your body and mind are too exhausted, in that you have lost the feelings for your husband and when it keeps on happening again and again, then you lose it completely, you need to go to the doctor you might need medical attention .
Edrine Ssenyange: Four years with three kids really, you're ever lactating/breastfeeding where do you think your man will get the love from when you're seriously producing like the world is ending tonight? Webeeremu naawe ebyo byadiba dda
Abenaitwe Macknnon Jr: You would have told us the truth because such sings are for someone who has met someone else. 'It's normal to change when you meet someone new so don't hide that. Although to me I believe love and emotions are seasonal
Nasir Sowali: Perhaps you're not inventive, secondly, did you go for money or love, some marry for money, living other factors constant. If you went for his money, you have even stayed for so long, you get tired quickly. You have to marry your best friend, chances are high that your love would last for long.
Kato Noble: Just tell us that you have one you are interested in! And four years with three kids, you are more of a rabbit!!
Sylvia Adongo: That was bound to happen quickly. You were having sex every day that's why. How can u have three kids in a period of just four years