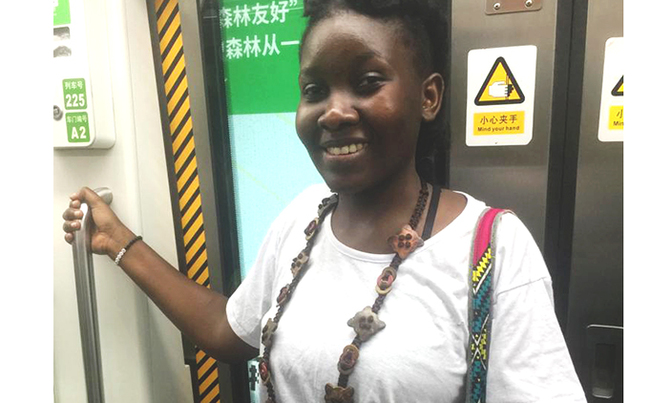 There is wide range of transportation means in China ranging from Air, Rail, Highway, Waterway, and Urban Transport.
CHINA TRANSPORT

CHINA - Are you thinking of traveling to China? Well the means of transportation while in China shouldn't worry you. Everything about transportation in China is fascinating.

There is wide range of transportation means in China ranging from Air, Rail, Highway, Waterway, and Urban Transport.

Transport in China is on its on dimension! The standards have been set high and you can never regret any second while travelling in there.

China is a hub of business and it's depicted on how people run their daily lives. Everyone is enclosed to their business. People work at break neck speed or opt for a bicycle or a motorcycle to hop to their next destination.

The transport infrastructure in China has shaped the beauty of its cities and has made transport so easy. Life in China is simplified because there is no precious time wasted.

You will definitely enjoy the transportation facilities in China.

Traveling by train either speed or bullet train is one of the fastest yet cheapest and most enjoyable ways to travel in China especially for long distance routes.

Train transportation is most popular with the local population. While using train transportation for long distance, such as from Beijing to Shanghai it is advisable that you book your ticket as early as possible.

One should also understand and listens keenly to the public address announcements about the different train drop-off and pick up destinations, so as to avoid getting lost.

For short journeys, one only needs a subway card or a receipt because the trains are readily available every five minutes.

You should acquire a tourist map or baidu/google map of the railway transit lines including street names and sights in both English and Chinese in case you want to ask for directions.

Remember to also take care of your luggage and travel light to avoid breaking with bulky bags.

Apart from the trains, one can also travel by bus, taxi cab or rent a car. Buses use the same cards as the subways for payment, however for cabs or taxis, passengers pay using WeChat money (an equivalent of mobile money in Uganda) which are operated by private companies.

Bus tickets are also often cheaper than train tickets for the same distance. However one should be prepared to endure travelling for a longer period of time as compared to using a train because the streets are jam packed with moving vehicles.

Opting to take a taxi is convenient for late night travel in the city after 11pm when the subways stop operating.

You can find taxis in almost every city of China. Just like in Uganda you can get a taxi using mobile applications.

Water transportation is another interesting means of transportation in China.

Ferries and ship cruises are common choice for tourists, because they offer a great escape from the hassle and bustle associated with the cities.

They also offer an avenue to take a glance on China's beautiful sceneries and water bodies' delight.

There are other amazing transportation means such as motorcycles, tricycles and bicycles available for riders. Locals frequently rent bicycles to self-ride quickly through the city.

They are convenient for short distances such as riding through a university or a market. However, you need to be mindful to avoid being injured while on the road.

China is still thought of by many as the territory of bicycles for decades now despite having the largest automobile industry.

China is one of the world's most preferred travel destinations.

The writer is a student of Journalism and Communication at Communication University of China.