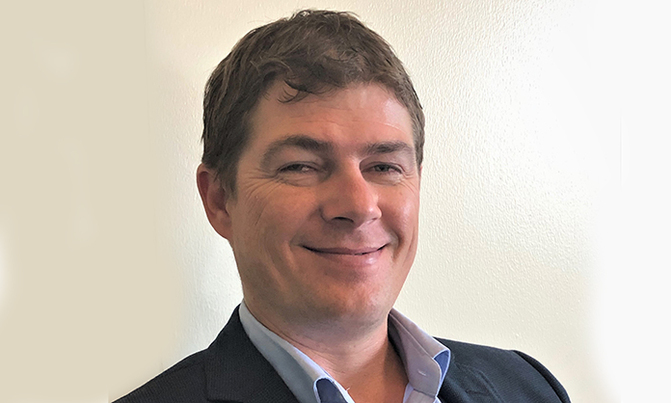 This difference in cost among age groups and genders is attributed to the increased requirement for vitamins and minerals for adolescent girls
By Ryan Anderson
In the tiny, quiet village of Longalom in the heart of the Karamoja region, I recently met an adolescent woman named Achila, nursing her five month old baby. Achila, who only has a third grade education, got married last year. Achila had been incredibly frail, having been ill during much of pregnancy. After being diagnosed with moderate malnutrition she was enrolled in the United Nations World Food Programme's (WFP) Supplementary Feeding Programme. . In the last three weeks, Achila has gained close to two kilograms and is able to actively work a small field to grow crops to feed her new family. While WFP and Achila tentatively celebrate the success of her treatment, we know her case is only a snapshot of a much bigger problem.
Achila is just one of thousands of adolescent girls myself and my colleagues at WFP have met across rural Uganda, living with the grave plight of malnutrition. As I am the father of two dynamic and healthy girls, who not long ago were the age of Achila's malnourished child, this issue is incredibly close to my heart. I can't imagine my girls not having access to nutritious food and resources to supplement their wellbeing on a daily basis.
Sadly, until recently, nutrition among rural adolescent women was the looming phenomena no one was talking about. Recently, the Office of the Prime Minister (OPM) and WFP concluded a report entitled, "Fill the Nutrient Gap" that shows the dietary needs of adolescent girls are among the most costly and most acute in the country. To put this into perspective, the cost to properly nourish a 14 -15 year-old girl in Uganda is 39.5 per cent higher than what it costs to nourish a child under the age of two years.
This difference in cost among age groups and genders is attributed to the increased requirement for vitamins and minerals for adolescent girls, such as iron, which are best derived from typically costly foods like meat and dairy and less costly dark leafy-green vegetables, to be able to replenish iron lost during their menstruation. These foods are also needed for healthy growth and developmental needs during this time. Unfortunately, Ugandans have in recent years been shifting away from energy and iron-rich millet and sorghum diets in favour of white maize, rice and cassava staples. The analysis also found that it costs seven times more for a family to purchase a nutritious diet, compared to a diet that only meets their energy needs. These needs are even higher where adolescents are more susceptible to malaria and rates double if they fall pregnant. This is of particular importance when one quarter of Ugandan adolescents, like Achila, are having children.
The consequences of ignoring this gap in nutrition would only exacerbate existing issues around the health of childbearing women, stillbirth, low birth weight, malnourished infants and would most certainly continue the cycle of malnutrition in rural communities. There is a desperate need for reinforcement of government programmes that teach and sensitize communities on the importance of adolescent nutrition. There is a need for further
community education on proper food selection. A perfect opportunity to put this into practice would be to ensure a basic school feeding ration such as what WFP provides in schools in Karamoja - a staple, beans and fortified oil - combined with fresh foods such as dried fish, leafy vegetables and a vitamin and mineral powder has the greatest potential to improve students' nutrition. Bolstering young women's clubs and gardening programs is also a good start!
We also must emphasize and encourage elders to listen to young women who know their bodies best. Sharing ideas openly in forums where young women feel comfortable is essential in fostering good health and nutrition practices. Investing in a nutritious diet for young women is an investment in the future of Ugandan society, for it is likely that a healthy girl equipped with knowledge on food selection, diversity and proper dietary habits will develop into a productive woman for the future. A win-win for Uganda!
Uganda has made important strides against childhood stunting and child wasting in general, but we must work harder to cover the entire life-cycle, including adolescent girls. The space for partnerships has never been more open, nor the rationale clearer. I see my own children as future leaders and I'm sure that many of the parents of young women in places like Karamoja do too.
For World Food Day this week, the Government of Uganda and the Food and Agriculture Organization of the United Nations (FAO) have chosen an important theme: "Our actions are our future— healthy diets for a zero-hunger world". At the same time, Uganda has finalized a draft of its third National Development Plan. Once again, Uganda has prioritised building its workforce and the promotion of the well-being of its young people. Nevertheless, the clock is ticking with just over 10 years remaining to achieve the Sustainable Development Goals.
Let's seize the moment to tackle malnutrition among adolescent girls, who are more than a tenth of Uganda's population. Young Ugandan women like Achila deserve as much of an opportunity for healthy and productive lives as my own girls do. Let us work together to ensure they have that chance.
The writer has been the Deputy Country Director for WFP Uganda since 2018.