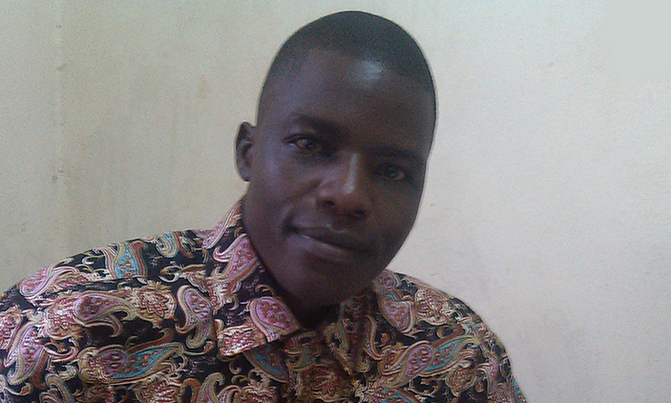 The President wrongly believes that all the bazzukulu found idle are always searching jobs
By Enock Kibuuka
First, I take this opportunity to extend my genuine and honest kudos to our President, Y.K. Museveni in particular and the National Resistance Movement (NRM) in general for the visionary and transformational leadership that he (President) has exhibited since he picked the mantle to lead this Uganda in 1986.
Without any iota of doubt, Uganda has registered significant socio-economic transformation under President Museveni's leadership. Uganda's image and reputation globally have significantly improved thereby attracting many foreign direct investments (FDI), international meetings and summits among others.
Locally, significant achievements in infrastructural development, peace and security, education, health, respect for human rights, Constitutionalism and good governance, etcetera. All these achievements cannot be overlooked. Of course, Uganda would be far ahead of the current state had it not been the systemic corruption, apathy, narrow tax base, insufficient skills and poor technologies and other forms of 'bean-weevil' (kawukuumi) that are thwarting development. Nevertheless, credit be given where it is due.
Of recent, the calls to repeal section 167 of the Penal Code Act (hereinafter referred to as PC) of the Laws of Uganda have intensified. President Museveni himself, over the years has called upon legislators to repeal this Section 167 which criminalizes people perceived as idle and disorderly. Indeed, on several occasions the President has written, ordered, directed the Police to stop arresting people on account of idle and disorderly.
The New Vision of Wednesday, October 2, on page 5, ran a headline "Museveni orders release of people held for being idle and disorderly." The president expressed his concern that such a crime is "nonsensical and colonial" and to him, "Police and courts have got more real crimes to deal with, such as murder, rape, robbery and embezzlement, among others."
Following the President's directive, the Speaker of Parliament Rt. Hon. Rebecca Kadaga directed the Attorney General to table before Parliament a Bill for amendment of the Penal Code Act, to "delete the offence of being idle and disorderly" (see New Vision of Friday, October 4, on page 6 with the title, "Delete idle, and disorderly offence from Penal Code - Parliament). Section 167 provides for the offence of idle and disorderly.
Among the people who would fall within the ambit of this section are the prostitutes, wanderers, people who play games of chance for money, people who behave in an indecent manner, those who loiter in public places for immoral purposes, those who conduct themselves or behave in a manner likely to cause breach of the peace, among others. By repealing this section, the Police's Constitutional duty of "preventing and detecting crime" as per Article 212 (c) will be inevitably amended.
Otherwise on what basis do police officers "detect" and how are they supposed to "prevent" crime if it is not first and foremost arrest, interrogate and determine whether or not someone had any ill-intention aforethought and to the contrary release the person?
In the web of Section 167 PC, one golden thread must be seen that the people deemed idle and disorderly are either immoral, indecent, or behave or conduct themselves contrary to public order. It is important that the President, legislators, human rights activists, politicians, etc. critically look at Section 167 from its broadest point of view.
For instance, the section deems Prostitutes as idle and disorderly persons, and indeed Section 139 PC prohibits prostitution. By both deductive and inductive logics, if a prostitute is not deemed a criminal, then prostitution cannot be deemed an offence. The spirit of Section 167 is to minimize or actually prevent the possibility or chances of committing crime. Otherwise the common maxim, 'an idle mind is the devil's workshop' ceases to hold any logical merit. Applying the golden rule in interpreting Section 167, by repealing this section it would call for amending literally most of the sections of the Penal Code Act.
For instance, offences against morality (Chapter XIV PC), robbery and extortion (Chapter XXVII PC), burglary, housebreaking, and similar offences (Chapter XXVIII, PC), etc. will have to be amended because usually people who commit such offences, plan, calculate victims' movements and routines, engage in purposeful scheming, disguise, camouflage in trying to get their ill-missions done.
By repealing section 167, these potential criminals will be given a lee-way to enhance their tactics. I understand that whenever the President moves around the country on his wealth creation campaigns or political campaigns, some sections of the youth (bazzukulu) complain to him that usually police arrest them (bazzukulu) for being idle, and as a politician, the President want to settle such complaints of the bazzukulu. Instead of repealing Section 167, why can't the President and other politicians advise these bazzukulu not to engage in such activities deemed idle and disorderly as per Section 167 PC?
Furthermore, I beg to remind the President about his comment when Afande Andrew Felix Kaweesi and then Hon. Abiriga were murdered. The President blamed the Police that had been infiltrated by the bean-weevil (kawuukumi), lack of public vigilance, etc. Indeed, the President said, "people (neighbours) saw these people (the murderers) loitering around and they (neighbours) did nothing…." Indeed, for the case of Kaweesi, the President even advised that "if you see someone following you in a strange manner, stop and you sort him/her out."
Many thugs in the city - those who snatch and grab people's phones, handbags, watches, necklaces, etc. are in the first place idle and disorderly and it is the Constitutional duty of the Policy and to "detect and prevent" such crime. The President wrongly believes that all the bazzukulu found idle are always searching jobs, what about the bazzukulu found idle with ill motives? Clearly, Section 167 does not incriminate those searching for jobs. After all, usually job seekers are never stationed in one place occasionally or regularly. A person searching for a job, whether casual or professional job is purposeful, focused, progressive in both thinking and conduct.
Therefore, I would suggest that the President gives Section 167 a second look and indeed I do hereby call upon Parliament not to repeal Section 167.
The writer works with Gayaza High School