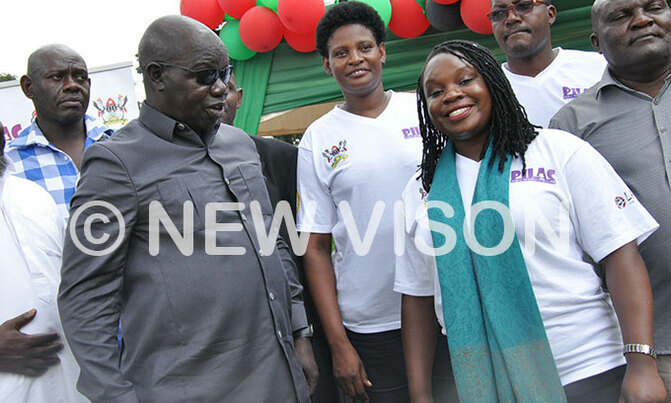 "The national legal aid bill involves the provision of free legal services for the poor and vulnerable.
Greater north parliamentary forum chairman and Member of Parliament Lyandro Komakech recently assured Ugandans of free legal aid services whenever they are in need.
"The national legal aid bill involves the provision of free legal services for the poor and vulnerable. This extends beyond representation by a lawyer in court to legal advice and assistance on both civil and criminal matters, "he said.
Komakech made the remarks during the concept for the legal aid day at Makerere University, Kampala recently.
Komakech noted that the committee has finalized its submissions of the report and parliament is to debate it when it resumes for the second seating.
He said the National legal aid bill, seeks to give the obligation to the government to offer legal aid support to indigent and vulnerable persons in the country who have for long been having challenges of access to justice.
According to Dorah Mafabi, the program manager democratic governance facility (DGF), who noted the roles of the bill, said that the bill is of paramount importance and a fundamental right that ought to be universal. Therefore, the lack of effective access to justice is a major barrier for people to realize their human rights.
"In the absence of access to justice, people are unable to have their voices heard, exercise their rights, challenge discrimination or hold decision-makers accountable" she reported
The public interest law clinic (PILAC) called upon the government to undertake the national efforts to provide legal aid through legal education since access to justice for the poor, vulnerable and marginalized occupies a specific niche in PILAC'S mandate to promote social justice through legal education.
What others say
According to Frank Okuku the chairman Kabalagala, the legal aid clinic is an important decision from the legal aid services, "we have been suffering accessing lawyers".
"Land wrangles and oppression have been my problems because I could not afford to pay for a lawyer, I am thankful for the legal aid services that have come out to help us," said Konel Ssemujju, a client.