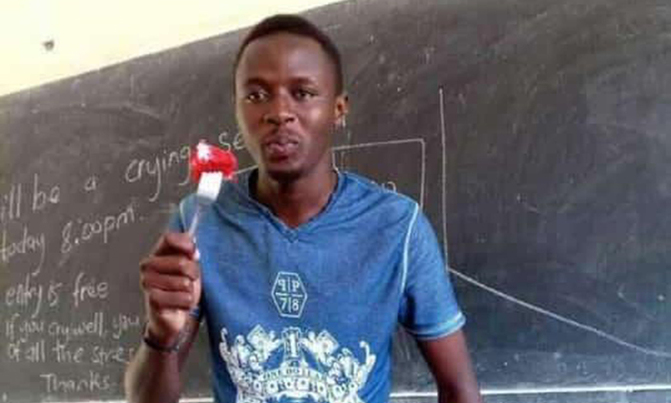 Police arrested the swimming pool attendant after the incident and he was charged with negligence
The Police in Mukono district is investigating the circumstances under which, a third-year student of Uganda Christian University (UCU) is said to have drowned in a swimming pool.
The Kampala Metropolitan Police spokesman, Luke Owoyesigyire, identified the deceased as Nathan Kamanzi, who was pursuing a Bachelor's degree in Human Rights, Peace and Humanitarian Intervention.
Owoyesigyire said that the incident occurred in the swimming of Royal Hotel in Njerere village in Goma division, Mukono Municipality on Thursday.
He said that Police arrested the swimming pool attendant after the incident, adding that he was charged with negligence before he was released on Police bond.
UCU communications manager Walter Washika confirmed the death of Kamanzi who hails from Ibanda district, saying the university also got information from the management of the hotel after the body was discovered floating in the pool.
Washika said preliminary findings indicate that Kamanzi entered the swimming pool while under the influence of alcohol.
"Kamanzi was in the company of some friends who took off after learning that it had become a Police case. Unfortunately, we have not yet identified them," Washika said.
It is alleged that by the time the UCU ambulance picked Kamanzi's body from the hotel, he had already died. The ambulance later took the body to Mukono Church of Uganda Hospital where Police picked it to go and carry out a postmortem at Mulago City Mortuary.
Washika said that Police later handed over the body to the family before burial was conducted in Ibanda district on Saturday.