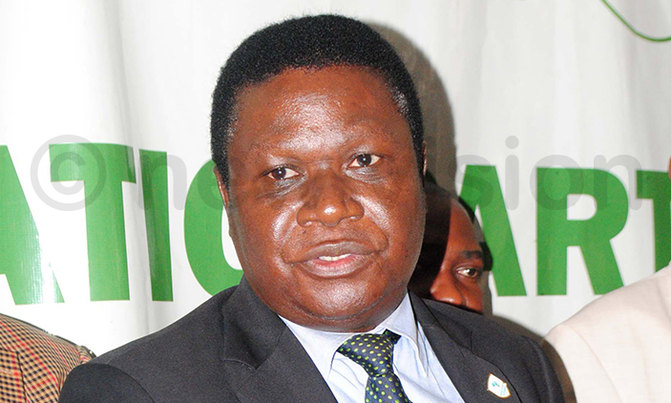 The Dp president said that this was a warning signal for people in the government
Norbert Mao the president of the Democratic Party (DP) has praised the US government for sanctioning Gen. Kale Kayihura the former Inspector General of Police (IGP).
Mao thanked the Trump administration and wondered why they waited for Kayihura to first leave office before imposing the sanctions.
"We welcome the move to list Kale Kayihura among the discreditable people who have engaged in human rights abuse. We salute Donald Trump and we see this as a signal for his boss," Mao said.
While addressing the media at the party's offices in Kampala on Tuesday, Mao said he does not know if it was because of the winds of change in Washington DC, he was grateful that it had taken place.
Mao also said that this was a warning signal for people in the government and claimed that Kayihura was the most praised IGP in recent times but that even the Police had distanced itself from him.
The US government over the weekend imposed sanctions on Kayihura prohibiting all transactions on properties and interests of any entities in Kayihura's name that are in possession or control of US persons.
Kayihura, however, rubbished the sanctions saying the move was aimed at tarnishing his reputation.
"Worst still, the government has disowned him. Even the Police has disowned him. You know if you cooperate with the persecutors, they can excuse you," Mao said.