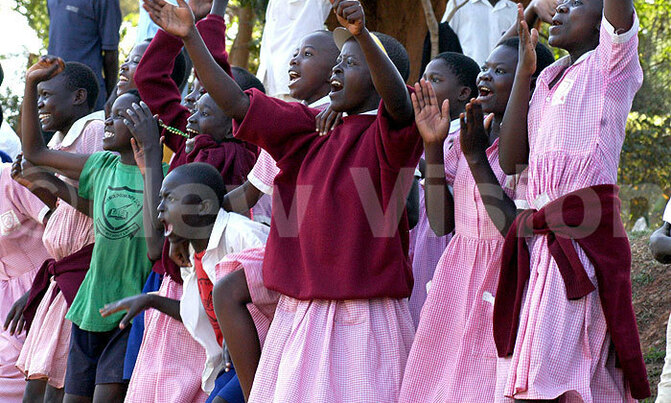 "You have almost half a billion people who live in communities without access to basic health and education," says Bill Gates.
REPORT

At adolescence, girls' and boys' futures start to diverge. Girls' worlds contract while boys' worlds expand and open up opportunities for them as they journey into adulthood.

The revelation was made in the latest Goalkeepers data report, authored by Bill and Melinda Gates, launched in the runup to this week's UN General Assembly in New York.

Titled Examining Inequality 2019, the report sets out to highlight barriers to achieving the Sustainable Development Goals by 2030, with the objective of "educating people on where the gaps are and where the progress is and what needs to be done to try and achieve these goals".

Addressing a telepress conference ahead of the report launch, Bill Gates noted that though progress had been made in reducing child mortality and increasing years in school, there were still major inequalities in that progress.

"You have almost half a billion people who live in communities without access to basic health and education. And of course we see that where you're born and what gender you are do have a major effect on this global inequality," he said.

Gender disparities and geography were therefore the issues in the spotlight of the report this year.

According to the report, no matter where one is born, life is generally harder if one is born a girl.

Girls and women still suffer the consequences of a closed life. Many are trapped by social norms that dictate that their roles in life are confined to the domestic space, and limit their opportunities as they approach adulthood.

In many underdeveloped region, the disparities between girls' and boys' lives are vast. At teenage, futures start to diverge, with boys moving away from home to work or go for higher education, hence opening up to opportunities in the wider society.

On the other hand, girls' worlds close in as they drop out of school to get married, some before their bodies are ready to bear children. They become confined to the home and their productivity limited to unpaid domestic work.

The report states that on average, girls in sub-Saharan Africa spend two years of education less than boys. And even when girls are well educated, they are much less likely to translate their years of schooling into a job in the formal work force.

"This lack of access to education and jobs keeps women disempowered, limits their children's life chances, and slows down economic growth," the report states.


According to the report, women's unpaid work is currently a conservative value estimate of $10 trillion per year. Globally, women do three times more unpaid care work than men, with the largest gap in Northern Africa and Western Asia.

At 15, the proportion of girls who do at least two hours per day of unpaid domestic work almost doubles; by the time they become adults, women on average spend more than four hours every day doing unpaid work. Men, on the other hand average just over an hour per day.

According to an Oxfam 2018 report Gender roles and the care economy in Ugandan households, more men (24%) than women (13.8%) in Uganda spend a large proportion of their time in a typical 24-hour day on paid work. Only 3% of men indicated they had spent time in a day on unpaid work. The survey also found that women invested 32% of their time in unpaid care work while men invested only 8%.

"Spending a lot of time on care work leaves women with little time to participate in income-generating activities, which worsens inequalities and drives them further into poverty," the Oxfam report states.

"Seeing that girls are subject to more violence, less opportunity, less education, all of those are things that as we understand the phenomenon better let us prioritize reducing those incredible gender gaps," Gates urged.

The report also highlights geography as a predictive factor of how people or communities end up, and warns that very few developing countries are projected to meet the health and education SDGs by 2030, yet these are crucial to boosting human capital which is pivotal in promoting development.

"Nearly two thirds of the children in low- and middle-income countries live in districts that, at their current rate of progress, won't reach the SDG target for child mortality by 2030. One third live in districts that won't even reach it by 2050, the report cautions.

Gates therefore calls for fighting against geographical inequality to get more districts excelling to reach the most vulnerable.

"We hope that a report like this helps countries really prioritise the things that work for the poorest in their countries to really invest in the next generation. If we don't accelerate progress, the gaps will continue to get larger," Gates warned.