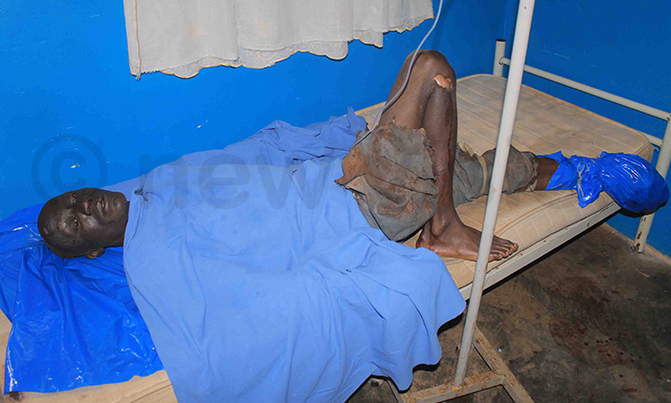 The deceased was identified as Abdu Yiga a welder, who died on the spot
The Police has confirmed that one person died and nine others were injured in an explosion at Matugga on Kampala-Gulu Highway.
The deadly incident occurred at 3:00 pm on Saturday at a shop owned by Frank Ssewakiryanga who deals in metallic scrap.
One of the employees at Ssewakiryanga's shop only identified as Mugisha, who witnessed the incident, described the exploded item as a part of a machine while security personnel at the scene said it was a bomb.
"This machine has been here for two weeks. Someone whose names I did not get brought it for sale. Because it was so heavy, over 200 kg, we asked a welder to cut it into pieces so that we would be able to put it on a weighing scale. The moment he started cutting, we heard a loud explosion and a fire started," narrated Mugisha
The Internal Security Officer identified the deceased as Abdu Yiga, the welder, who died on the spot. All the injured are admitted at Mulago Hospital