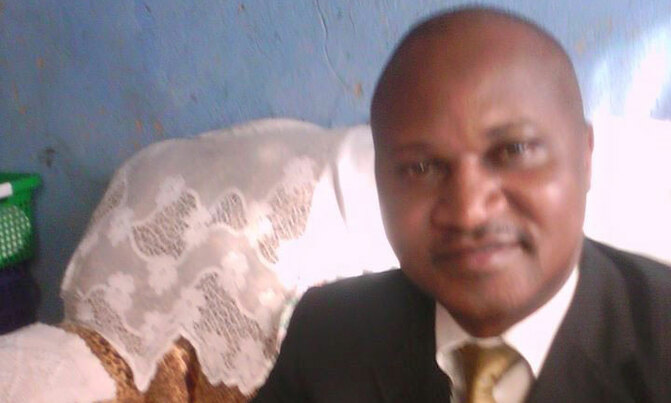 Born in 1944, he became president in 1986 having fought both Idi Amin and Milton Obote governments that were dictatorial. As president, he has helped revitalize the country, providing political stability, a growing economy, and improved infrastructure.
OPINION
By Bwayo Geoffrey
In the world today, leaders rise to their positions relying on a specific set of values and traits. But in time, most reach a point when their performance suffers and failure persists.
As Suzy Kassem points out in her book, Rise up and salute the Sun, "Most people do not stand up to injustice unless their comfort of living is severely threatened.
This is because many people do not care for the outside world so long as they have a roof over their head and four walls to contain their own." The failures registered in the so many prosperity programs of the NRM government have unsettled the President. Indeed he has risen up to salute the sun!
Born in 1944, he became president in 1986 having fought both Idi Amin and Milton Obote governments that were dictatorial. As president, he has helped revitalize the country, providing political stability, a growing economy, and improved infrastructure.
This has gone a long way to place the country on prosperity for all trajectory having defeated insecurity and disease. In fact, Uganda is considered one of the African governments that have success battling the HIV/AIDS illness.
Since becoming President, Mr. Museveni has kept reinventing himself - especially with the common people in mind. Many mass economic empowerment programs were rolled out ranging from "entandikwa" scheme through "bona bagagawale" to now "operation wealth creation".
What is common across the board however is that most of these have registered miserable results due to poor leadership at the community level that flout the beneficiary targeting and support methodologies. Literally, the big man's intended beneficiaries are left out.
The current scheme, Operation wealthy creation was launched to create a system that facilitates effective national socio-economic transformation with a focus of raising household incomes for poverty eradication and sustainable wealth creation. From what the president is moving around advocating for as he advocated for Bunalwere Sub County, Bulambuli district, this has come with a different set of principles which if followed, a lot is expected.
As an implementation strategy, the President asked local government leaders to mobilize Youths, PWDs, Women into groups at parish levels which his office will fund to engage in commercial enterprises to increase their wealth.
With this in mind, these "middlemen" cum program officers are knocked out. It is evident most of these officers deliberately target their close family members and friends leaving out those most in need.
This proprietary leadership will enhance performance and make a meaningful difference in this program. And this provides evidence that the man has re-incarnated himself again as the most senior of the political protagonists with the most stamina, physically and intellectually.
I can therefore comfortably agree with the village folk that while people of his age find concentration more difficult and naps more necessary the president is not-up and out. The President's real-time responses to his facebook page fans are one of a kind. This is because learning a new subject is much harder than it used to be yet this is what the president is doing with much ease.
Several dozen contemporaries, with whom I've discussed within Bulambuli, agreed that 70s is a better age than 40s to undertake perhaps the hardest job of the presidency.
They generally approved the idea that someone in their 70s is a more effective president. They reasoned, "a young person can be ill given the DOT.COM lifestyles while an older person can be sharp and totally on top of it". To them, their desire is for a wiser older leader as opposed to the self-seeking fresher younger voice. Their position is sustained that their president emphasizes the right principles and truly cares about them.
As we head towards 2021 the local people in the villages, who are the majority voters and are largely ignored by the elite class are suggesting that other than age, mental fitness tests should be mandatory for presidential aspirants. This is because there is a difference between being old and feeling old. In some studies, people who reported feeling younger than their age actually lived longer than those who felt their age or older.
As Balambuli, we shall consider whether a candidate is mentally and physically fit for office and not his or her age. It is my opinion that whoever wants to run for the presidency in 2021 shouldn't expect privacy when it comes to personal records.
We can't risk the leadership of this country with, for example, a person who has used drugs, all his life, as confessed without first medically being checked. This would prepare all the candidates to start thinking of health disclosures just like financial disclosures since part of the role of a modern president is to be a public health advocate.
I thank the president for being upfront, talking candidly and educating the public where there's a particular issue we struggle with. It humanizes Ugandans. The people power advocates should in equal measure go about telling youths the dangers of drug abuse than to claim the presidency. It is better when ones' backyard is cleaned.
The writer is an accountant.