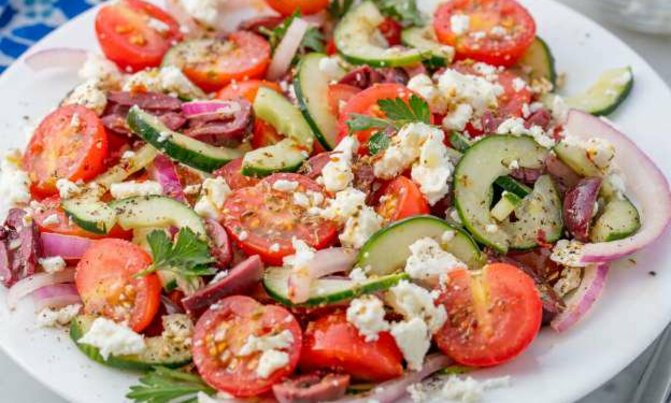 At the moment one in every four adults in Uganda suffers from a non-Communicable disease in the country.
HEALTH
Health experts are worried about the escalating cases of heart and diabetes , due to unhealthy lifestyles.
According to a recent survey done in Mukono and Buikwe districts cases of diabetes and heart conditions were increasing thus worrying the health workers.
A two year research done by Makerere University School of Public health indicated that tobacco and alcohol were the leading causes of these diseases in the districts.
The survey also indicated that 1 in 4 people had cardiovascular disease and diabetes, however, they were not aware of the problem.
Statistics from the study further showed that both districts indicate that over 4,000 patients had diabetes.
"What we have observed is that many people were not aware that they were suffering from high blood pressure until when they get a stroke or a heart attack. This can be blamed on people's reluctance to seriously take regular medical check-ups," principal investigator Makerere University SPICE project Godfrey Musinguzi said.
SPICES stands for Scaling-up Packages of Interventions for Cardiovascular disease prevention in selected sites in Europe and Sub-Saharan Africa.
The implementation science project is funded by the European Commission through the Horizon2020 research and innovation action.
It aims at implementing and evaluating comprehensive cardiovascular disease prevention.
High blood pressure is a common condition in which the long-term force of the blood against your artery walls is high enough that it may eventually cause health problems, such as heart disease.
Recent Ministry of Health records showed that 25% of Ugandans die from the non-Communicable disease and the proportion is increasing every year.
Musingunzi added that managing diabetes among children is quite difficult as they would need to apply insulin through an injection that is administered at least four times a day.
At the moment one in every four adults in Uganda suffers from a non-Communicable disease in the country.
According to World Health Organisation (WHO) NCDs are estimated to account for 27 percent of total deaths, while heart diseases contribute for 9percent of these, cancers are 5 percent, chronically respiratory diseases take 2 percent, diabetes take 1 percent.
Meanwhile, the researchers also trained health workers from 8 health facilities in disease prevention. These included health workers from Nabalanga, Busabaga, Katoogo and Ssi health center III. Others were from Kawolo hospitals, Mukono, Kojja health center IV and Goma health center3.
Dr. Charles Lugero, a cardiologist at Uganda Heart Institute (UHI) in an interview says the gist of NCDs approximately takes 40% according to World Health Organisation (WHO) report 2014 while in Uganda 10 out of 100 people were diagnosed with cardiovascular diseases.
Quoting the WHO report he said in 2014, WHO estimated the prevalence of hypertension to be over 40 percent in the adult population of most African countries including Uganda.
Lugero said apparently the prevalence of high blood pressure in Uganda is 30 out of 100 people who are 40 years and above and suffer from high blood pressure.
Lugero added that the most common causes of heart failures include high blood pressure, diseases of the heart muscles, Rheumatic heart disease, a consequence of rheumatic fever caused by repeated throat infections caused by Group A streptococcus bacteria that thrive in this environment.
Currently, our research has shown that rheumatic fever and rheumatic heart disease is driven by overcrowding but there are chances that a strong genetic factor may play a role.
"Rheumatic heart disease is the most common cause of heart failure in children and adults below 35 years. It is preventable and treatable as it arises from a poorly treated sore throat," said Lugero.
Lugero explained that 47 out of 100 people with heart failure suffer from uncontrolled high blood pressure. He explains that 21 out of 100 people have been diagnosed with Rheumatic heart disease.
Lugero pointed out Rheumatic heart disease is caused by genetic factors which can increase one's risk of developing heart disease, unhealthy lifestyle choices play a big role.
Norah Kyamaggwa working at Najjembe Health Center III says: "Many patients fail to present their treatment records. Government has inconsistency in the delivery of medicines; at times they bring one type skipping the other ones which are required in the treatment of the same effects
Dr. Gerald Mutungi, the head of NCDs prevention and control at the Ministry of Health, said the ministry's focus is prevention through creating awareness of the risk factors and asking people to adjust their lifestyles.
"We encourage people to have a healthy diet by avoiding processed foods with much salt, sugar, and fatty foods. We also encourage people to at least go for a 30-minute physical activity including riding bicycles and jogging," Mutungi noted.
Related stories
Exercise and keep non-communicable diseases at bay
Physical exercise helps fight Non-Communicable Diseases
The upsurge of lifestyle diseases worries health science professors