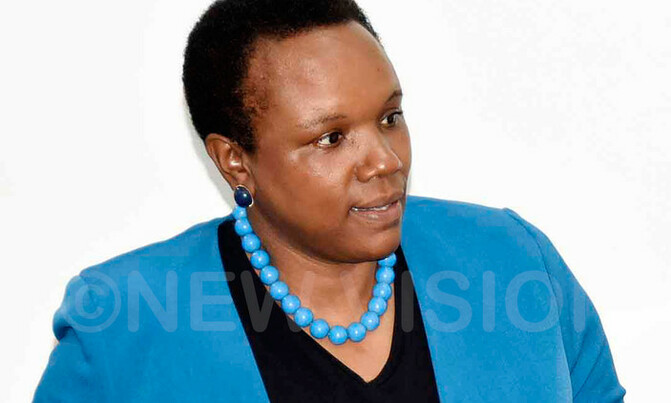 Prior to Turinawe's case deferment, the six suspected magistrate attackers' case was also adjourned to the same date.
COURT
KAMPALA-The Buganda Road Chief Magistrate's Court has adjourned the case in which the Forum for Democratic Change (FDC) Women's League chairperson, Ingrid Turinawe was charged with common nuisance and assault to October 1.
This was after the state prosecutor Miriam Njuki informed the court that the trial magistrate, Stella Amabilis, who is meant to handle the file, was away following the death of her son.
This prompted the Grade One Magistrate, Marion Mangeni to adjourn all cases under Amabilis.
"This case is adjourned to October 1, 2019, for hearing and the accused's bail is hereby extended till then," Mangeni ruled.
Prior to Turinawe's case deferment, the six suspected magistrate attackers' case was also adjourned to the same date.
The accused that included Simon Wanyera, Abdullah Waiswa, Augustine Ojobile, Joel Kabali, Fatuma Abenabyo, and Moses Katumba were charged with inciting violence, contempt of court, malicious damage to property and common assault.
Their arraignment in court came after their arrest on August 2, accusing them of having attacked Grade One Magistrate, Gladys Kamasanyu after sentencing Dr. Stella Nyanzi to nine months in jail over cyber harassment.
The charge
The prosecution alleges that on August 4, 2019, at Central Police Station in Kampala, Turinawe did an act that caused annoyance or inconvenienced the public in the exercise of her leading to the conclusion that she was a common nuisance.
She is also accused of assaulting detective sergeant Patrick Alunyu thereby occasioning him bodily harm.
On the magistrate attackers, it is alleged that the six accused and others still at large on August 2, 2019, at Buganda Road Court incited court audience to do an act of violence against her worship Gladys Kamasanyu by reason of her office.
The accused also, within the premises of the court in which a judicial proceeding was being heard, showed disrespect in speech manner to reference of the said proceeding and the magistrate presiding by abusing her (Kamasanyu) with obscene words and throwing a bottle of mineral water to the magistrate and making noise in court.
It is also alleged that Kabali, Wanyera, Abenabyo, and others still at large unlawfully damaged or destroyed walk detector machine, the property of Buganda Road Court.
Prosecution adds that Abenabyo on the same date commonly assaulted her worship Kamasanyu an act contrary to section 235 of the Penal Code Act.
Related stories
Ingrid Turinawe remanded over assault
Six charged, remanded over attack on Magistrate