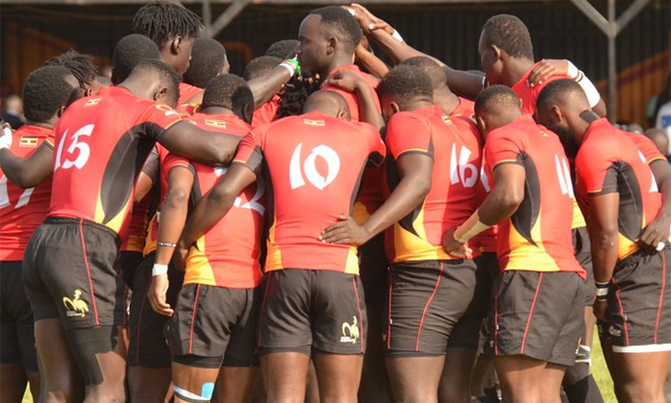 A few bad calls here and there may have hurt the Ugandan's but the coach's focus is on building a side for the future
Victoria Cup
Zimbabwe 32 Uganda 26
Kenya 31 Zambia 16
To say Uganda's Victoria Cup campaign was a fine one would be an overstatement of huge proportions due to the numerous missed opportunities.
That said, although Uganda's 32-26 loss to Zimbabwe in Harare on Saturday was disappointing, coach Robert Sseguya believes the future of this young team is bright.
"At the end of the day, we measure ourselves. Did we achieve our objectives? Yes, the boys outplayed Zimbabwe. We won the game, they won the results," Sseguya told New Vision.
There was a bit a controversy ahead of the match when the Namibian referee assigned to officiate the match did not turn up and instead a Zimbabwean referee took charge.
A few bad calls here and there may have hurt the Ugandan's but Sseguya's focus is on building a side for the future.
He remarked that this was his chance to add a new dimension to the national team, a task that should pay dividends in the future.
"This has been a good base for men to build a new face of the Uganda Rugby Cranes. And we are in the right direction."
He emphasised the need for proper systems and processes in place to develop the skills of players with many international build-up games or tournaments.
"We need a proper succession plan from U-20 to the senior team. If you have a properly coached U-20 side that understands the patterns of play on the national team, then success will come," he added.
Couple the above with regular training sessions for the national team, then the current nearly men will become regular winners.
The Victoria Cup for all intents and purposes is out of reach but the important thing for Sseguya and his charges is to finish off the campaign with a win and salvage some pride and get a decent ranking.