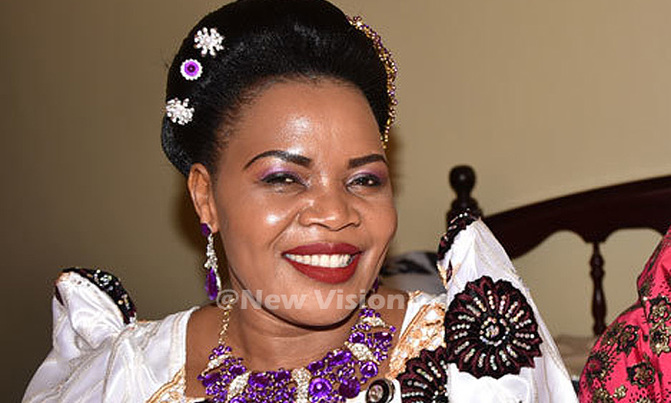 "She [Babirye] told lies to the public about how I used to beat her, but I have never raised a hand to slap her," says businessman Samuel Niiwo.
FAMILY

As news of the breakup of Buikwe Woman MP Judith Babirye with fellow lawmaker Paul Musoke Sebulime continues to spread, her ex-husband Samuel Niiwo has spoken out about their relationship.

"I almost died two days after Judith's introduction [of Sebulime on July 28, 2018]," says Niiwo, a businessman.

"I was attacked by a severe fever, but I think God wanted me to go through it. I have gone through hell, but I am now strong.

"I forgave Babirye and I want everyone to forgive her," he adds.


The gospel music sensation was married to Niiwo, with whom they have an 11-year-old daughter. Their marriage is understood to have hit the rocks. In Janury 2017, Babirye, a twin, filed for divorce.

Her justification for the divorce was that their relationship was stormy and characterised by sadness, owing to what she described as Niiwo's "cruel, erratic and violent behaviour".

She added that her husband did not respect the sanctity of their marriage.

'I respect women'

Although Babirye has repeatedly said she was abused, Niiwo maintains he never raised a finger at her.

"She told lies to the public about how I used to beat her, but I have never raised a hand to slap her. I respect women and I can never do that. If I was bad, why did Sebulime leave her?

"She lied, but people will soon know who was in wrong," says Niiwo.

So is he willing to take back Babirye as his wife?

Niiwo makes a biblical allusion, quoting 2 Timothy 3:

_____________________________________


But mark this: There will be terrible times in the last days. People will be lovers of themselves, lovers of money, boastful, proud, abusive, disobedient to their parents, ungrateful, unholy, without love, unforgiving, slanderous, without self-control, brutal, not lovers of the good, treacherous, rash, conceited, lovers of pleasure rather than lovers of God having a form of godliness but denying its power. Have nothing to do with such people."

_____________________________________


The divorce


When Babirye left her marital home, she came out and told the media. Niiwo never talked about the issue and she left the media guessing what he was up to.

It turns out that amid all media and public speculation, Niiwo actually consented to the divorce as Babirye had requested and got involved in the process to its conclusion.

"In court, I asked Babirye three times to confirm she had fully accepted that I sign the divorce papers. She said 'yes', so I also signed," he reveals.

"We left court in the same car. Along the way, we laughed and reminisced about the good times we had shared. She seemed to want to reverse her plans, but because her female lawyer wanted money, she misled her by advising her not to U-turn."

Niiwo now lives a solitary life. His only dream and wish is to have his daughter back. "This is the right time to have my child back."

Flashback




Babirye is one of the most successful and talented gospel artistes in Uganda, with a number of albums and hits to her name. When her music is played, newborn babies stop crying. Her music speaks to the soul.

While she serenaded her fans with her beautiful music, it would later emerge that things were not as smooth back home.

She went on to accuse her husband of being a serial adulterer, who neglected his fatherly responsibilities to the allegedly many children he fathers out of his numerous relationships.

The musician-turned-politician asked court to relieve her of the burden and free her from a violent marriage. She cited an incident when Niiwo physically assaulted her, hence forcing her to flee their marital home in November 2009.

Babirye also asked the court to grant her sole custody of their daughter.


ALSO RELATED TO THIS STORY

What makes Judith Babirye's new marriage invalid?

Judith Babirye's marriage had a rocky start

Judith Babirye's twin parties

Judith Babirye's secret marriage