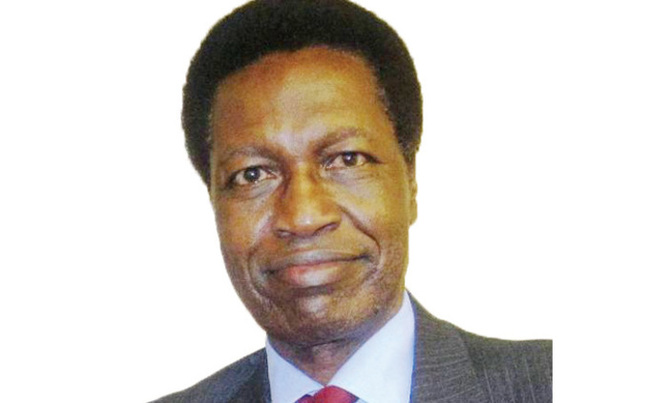 Did he act on his own accord, or was he implementing the NRA/M policy to close the bloody chapter on Uganda's history
By Sam Akaki Ayumo
"There is a time for everything…: a time to be silent and a time to speak." (Eccls. 3)
As the RNM celebrate its 33rd anniversary in power, the time has come for me not only to ask Gen Jim Muhwezi's whereabouts. Unlike some other bush-war generals, who are famous for throwing tantrums and or punches at police offers at road blocks, he, Gen. Muhwezi is noticeable by his dignified silence.
The time has also come to 'swear by Almighty God, that the evidence I shall give before this august court of public opinion, will be the truth, the whole truth and nothing but the truth.
William Shakespeare may have written, "let us not burthen our remembrance with heaviness that's gone," (Tempest).
However, I can no longer bear the burden of concealing and taking to my grave, the sobering knowledge that I would have been disappeared in 1986, if the then NRA/M Military Intelligence chief, "Commander" Jim Muhwezi, had not intervened. Let me elaborate.
In a classic example of the theory of predestination, my accident of birth, which made me former President Milton Obote's relative, and my childhood mission to be a commercial pilot, had conspired and set my life on a direct route to arrest, when the NRA/M took power in 1986.
Obote, keen to atone for his 1966 sin against the Baganda, when he abolished their ancient kingdom, had picked Paulo Muwanga as his vice-president, implicitly indicating his plan to give power back to the Baganda. Those in Obote's Oyima clan, who admired the Baganda for their constructive conservative values welcomed the plan.
For his part, the new vice president set about identifying and bringing the president's relatives close to him. For example, he organised a lavish wedding for one of his bodyguards, who was marrying one of the president's nieces. The mini-state wedding brought together who was who in the first clan!
The vice president then paid an official visit to the East African Civil flying school, Soroti, where the director introduced this correspondent, "and this is Sam Akaki, our head of flight simulation training."
He replied, "I know him!"
Later, as senior staff members bade him farewell, the VP pulled me aside and asked that I make an early appointment to meet him in his Kololo Office with a view to discussing the mechanism of forming an air-charter company.
We met the following week, and the vice-president suggested, rather decreed that the company would be called AMILOG (Apollo Milton Obote the Grasshopper), and I would be the Chief Executive.
The target customers would be ministers, senior security officers, UN and other foreign officials visiting remote areas of Uganda.
Sadly, the proposed air charter crashed, along with my dream of becoming its chief executive, so I thought, when the July 27th 1985 coup took place!
I turned my attention to caring for the Oyima children, who had taken refuge in my residence in Soroti, having fled the chaos and slaughter in Kampala. The then UPC deputy national treasurer, Mama Irene Emulu (RIP), gave the much needed logistical and pastoral support.
I was soon pleasantly surprised, when I received a message from Mr Muwanga, who had become the Executive Prime Minister in the Tito Okello regime, calling me to urgently report to his Entebbe residence, to discuss the air charter!
Several UPC and non-UPC personalities were already there when I arrived. I identified Mr Bidandi Ssali and Mr Bosco Orem, formerly UPC MP for Kitgum, who was soon appointed General Manager of Coffee Marketing Board.
Nothing sounded unusual two days later, when I called Muwanga's house to confirm a scheduled private meeting, and someone politely advised me, "come today, please, the Prime Minister is travelling abroad tomorrow".
Unknown to me, Mr Muwanga had already been arrested, and his polite, "Personal Assistant" asking me to rush to Entebbe was in fact one of Commander Muhwezi's operatives, as I soon learnt!
I was instantly arrested on arrival at the gate, and driven to the president's office in Kampala, interrogated and transferred to the Central Police Station, which turned out to be a version of hell on earth.
The detainees were packed with no space to lift a finger, and eased themselves in an open, communal sewer.
My chief interrogator, who introduced himself as Emmanuel Katsigazi, informed me menacingly, that Obote's security personnel had castrated him while he was a student at Makerere.
Despite this implied threat, I remained surprisingly calm. "Who are you, and what were you doing in Mr Mwanga's house?" he demanded.
"I am the head of flight simulation training at Soroti flying school, and I had gone for a follow up meeting, initiated and led by Mr Muwanga, who wanted me to assist him in setting up an air charter company."
At that moment, someone with an aura of authority popped out from an adjoining office, glanced at me and disappeared as quickly as he had appeared.
He was Commander Jim Muhwezi, the Military Intelligence Chief, no less. He had stepped out to have a personal look at the "captive", given that there were no Closed-Circuit TVs in those days!
I was interrogated for six more days, asked the same questions, and for six days I gave exactly the same answers. On the ninth day, I was taken back to the president's office and released, exhausted but relieved.
Looking back 33 years today, my unexpected release speaks volumes about the early days of NRA/M in general, and Gen Muhwezi's role in it in particular. I was not only a relative to the hated deposed president, but I was also caught, red-handed, in the home of Paulo Muwanga, then suspected to be heading the so-called 'Force Obote Back Again' (FOBA).
What is more, I was not the only relative of Obote to be released by Commander Jim Muhwezi. Mr Joe Aman-Obote, then Managing Director, Uganda Schools Supplies ltd, was arrested and incarnated at Lubiri military barracks for weeks.
Mr Eric Engena-Maitum, a private and non-political man who had been self-employed as executive director, Damali (DAMA) Consults, had his Uganda House offices ransacked.
By contrast, six months earlier, the Okello regime had targeted Obote's relatives and finished off the few who had escaped Idi Amin's slaughter. Mr Nathan Engena and his cousin Margaret Abonyo were the most high-profile casualties, timelessly missed today.
Why did Gen Muhwezi spare our lives? Did he act on his own accord, or was he implementing the NRA/M policy to close the bloody chapter on Uganda's history, opening a new one, free of indiscriminate revenge? We plead with this court of public opinion to consider these pertinent questions.
Three issues are undebatable. I owe the last 33 years of my life to Gen Muhwezi. He did not treat the Oyimas as a special case. There must be thousands of others Ugandans out there, who also owe the life to this extraordinary general, who shuns publicity.