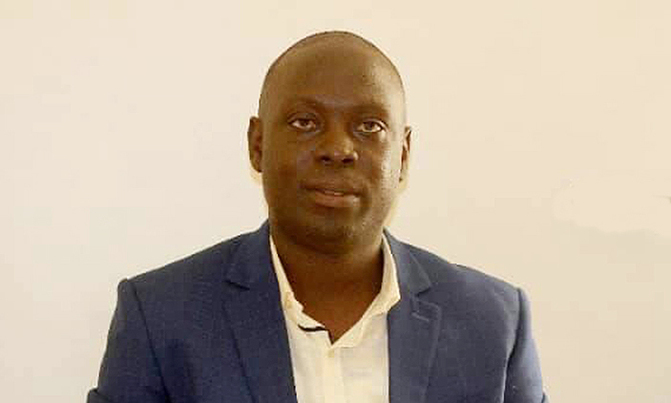 It is good for politicians, as leaders, to mobilise people and they, too, must carry out commercial ventures to set examples for the led
By Faruk Kirunda
Tucked away in the leafy Kityerera sub-county in Mayuge district is one of the four presidential demonstration farms. Kityerera is of particular importance to Museveni, having been one of the core cells where he and fellow combatants had their camp while fighting the illegal Idi Amin government.
He nearly lost his life there and some of his comrades like James Mbigiti and Nkoko did not make it.
On ascending to power, Museveni never forgot the roots of his revolutionary struggles and has kept close to the Busoga community all this time. It is not only the demonstration farm he has established. The community there runs one of the most successful SACCOS ever in Uganda. Established in 2004, Kityerera-Bugadde SACCO had a lean membership of 32 with founders' capital of sh900,000. At the time, President Museveni injected into it sh5m under the Micro Finance Support Centre.
Today, Kityerera-Bugadde SACCOS has 72,026 members and savings of sh6.9b. Share capital is at sh2.3b while the loan portfolio is sh9.2b. The SACCOS is edging towards becoming a bank, serving the whole of Busoga and Buvuma. It has nine branches to its name. What started as a gamble for the people of Kityerera is now a mathematical tale of financial inclusion. The members are optimistic to further grow the entity after successfully overcoming the difficult foundational phase. They are now the third most sound SACCOS in the country.
How did they manage to succeed where others have failed? According to insiders, members and the leaders of the SACCOS resolved to divorce partisan politics from the running and operations of the business. They operate purely on economic motivations. There may be other SACCOS doing well and I am sure they are run in accordance with a similar ideology of unity for prosperity. With the running theme of "Wealth Creation" increasingly informing President Museveni's decision-making these days, during his recent and highly successful countrywide tour on the same theme, he did not stop at motivating the masses on how to utilise resources to come out of poverty, but he announced a new round of funding to be managed under State House.
The President is quite aware that knowing what to do is not enough to get someone from the poverty pit; there has to be capital injection to complete the formula. With mental preparedness and financial support, only those who wish to remain poor will remain as such.
The other factor that may affect the groups of people that want to work together by forming SACCOS is putting politics and politicians at the centre of the organisation. Money will be eaten or mismanaged, if politicians are allowed to have their way in determining the flow of business because they have vested interests to appease their supporters.
As soon as the President announced that funds would soon be available, politicians (they know themselves) began mobilising their supporters to form SACCOS to tap into the windfall. That approach is wrong in many ways. Apart from the liability of partisan politics overshadowing business-savvy decision making, people coming together must have genuine interest in doing business. They shouldn't come into it because their MP or councillor has told them to do so.
Once it is the MP calling shots, he will want to dominate every transaction in his own interest and that will alienate those whose line of politics is different. The "voters" will also take it as a gift and stop thinking with entrepreneurial minds.
President Museveni was very clear while on tour; he stated that poverty does not discriminate according to politics; it attacks everybody. And he called on all leaders across the spectrum, to get involved.
Therefore, it is good for politicians, as leaders, to mobilise people and they, too, must carry out commercial ventures to set examples for the led, but they have to work with the exact mindset that the President encouraged. The Kityerera group has not experienced interference, not even from Museveni who first gave them a "Mustard Seed". He let them run their affairs freely; after all it was their idea to organise themselves in the first. In short, SACCOS mentality cannot be imposed on anyone. Co-operating members have to think it up and make it work on their own. External intervention only goes so far.
Politicians should only support the groups, but not try to own them. They shouldn't be engaged in selecting or vetting beneficiaries. That should be done by technocrats. Politicians should not exert pressure on State House for favours of any kind.
If need be, the State House Comptroller, Ms. Lucy Nakyobe, should provide material support — inputs and whenever appropriate instead of hard currency to tempt "hyenas". For monetary support, it should be wired directly to the accounts of beneficiaries instead of going through intermediaries.
That is the practice that has made all projects supported by State House succeed in most cases as support goes to those who need it and who know what to do with it.
Kityerera-Bugadde SACCOS' success story should inspire a SACCOS revolution in Uganda and with it, we should see the worst of poverty come to an end.
The writer is a Presidential Assistant in Charge of Media Management