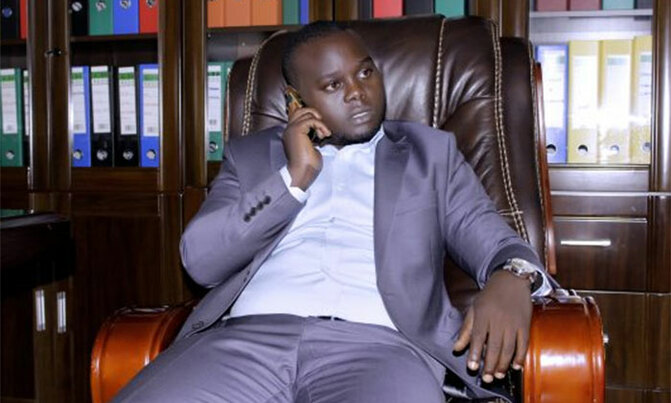 He attributes his success to hard work, good nurturing, strong conviction and belief in God.
TECHNOLOGY

KAMPALA - At the age of 20, Timothy Musasizi Karubanga, a young man from Mbale district had already established himself as the founder and Chief Executive Officer (CEO) of Tim Tech Consults, a global firm that deals in technological advancement.

The company first established in 2010 recently secured about sh44b ($12m) contract with a Congolese company due to its technical superiority and scalability.

In an interview, Musasizi, now 29 narrates how it was never a walk in the park for him to reach such a milestone. He attributes his success to hard work, good nurturing, strong conviction and belief in God.

"Whether you think you can, or you think you can't - you're right. There is simply no substitute for hard work when it comes to achieving success. Success is no accident. It is hard work, perseverance, learning, studying, sacrifice and most of all, love of what you are doing or learning to do," Musasizi says.

Who is Muwanguzi?

I was born on October 30, 1990 in the eastern town of Mbale to Caleb and Jolly Karubanga, popular coffee farmers in the region.

Whereas my parents did not have much, they worked hard to ensure that their seven children get a decent education and perhaps that is the first attribution to my success story.

I went to Fairway Primary School for primary education before joining Our Lady of Africa Schools for secondary school education.
It is at this moment that I started discovering my true potential. Being a second born who had responsibilities, I was so aggressive and tried several businesses including the gold business in DR Congo.

With the help of a colleague Kenji Ekuan, a Japanese industrial designer, I travelled to Japan to study a course in Communications Engineering at Tokyo Institute of Technology.

It is from Japan that I started Tim Tech Consults in 2010, but later decided to explore the opportunities back home by relocating the company to Kampala.

Now I am so proud of how the company has tremendously grown and the climax of it came in 2017 when we bagged a $12m deal with a prominent company in DR Congo.

As of 2019, Musasizi has expanded his 'little' empire and ventured into other businesses which are equally doing well.

He is a co-founder of Stawi foods and fruit, an East African company that processes flour from bananas but also recently ventured in real estate management and other small scale industries.

As far as real estate business is concerned, Musasizi through his Tim Tech Consults is using technological innovations to start constructing smart houses. A typical example of a smart home is visible on four-star hotels. It comes with automated light control, smart thermostats, automated locks, cameras and smart garage doors among others.

The young entrepreneur's philanthropic exploits have earned him wide recognition and it is not a surprise that in 2017, he was honoured as one of the Top 100 young economic entrepreneurs in Africa.

As a Young Entrepreneur of the Year Award recipient from Africa Early Stage Investor Summit 2015, the sky is the limit for Musasizi.