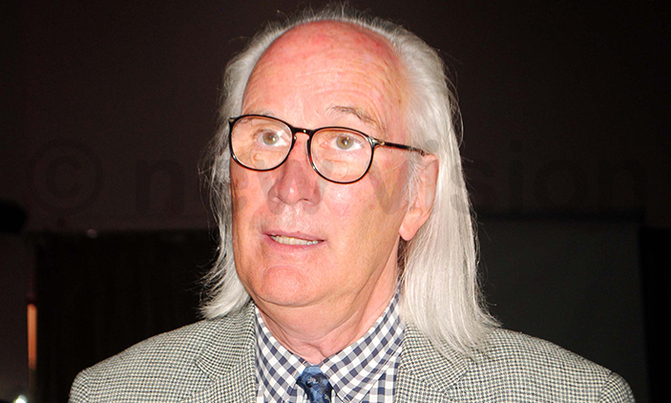 In the next 81 years (2100), there will be 40 million people living in Kampala alone
Have you ever thought about the Kampala or the Uganda your first-generation grandchildren will live in 80 years from now?
Experts have challenged the country's current leaders to plan for this particular population, saying failure to do so will present consequences like lifestyle diseases, air pollution and bad weather among other challenges.
Giving a public lecture titled, 'Leaving No One Behind: Transforming Education Systems Using One Health Approaches For Next Generation Professionals', Dr Dennis Carroll, the director of the USAID global health security and development unit said in the next 81 years (2100), there will be 40 million people living in Kampala alone.
"Are we prepared for the demands or pressures that will come with such an increased population?" Carroll asked.
He was speaking during the 3rd OHCEA International One Health Conference public lecture held Wednesday at Imperial Royale Hotel in Kampala.
Carroll highlighted six potential threats which if ignored, will impact negatively on the population by the year 2100. These include changing demographics, urbanisation, population change and climate change. Others are land-use change and transformative technologies.
"Addressing these threats starts with political leadership both at the national and university level. The universities will have to train our next generation to understand the problems and how they need to work together to solve them," he said, adding that collective efforts will be key in solving these problems.
"As people get older, urbanised and wealthier, they shall face lifestyle diseases like diabetes, cardiovascular disease, among others. We, therefore, need to ensure that the health system is well structured," Carroll added.
Prof. John David Kabasa, the principal of the college of Veterinary Medicine, Animal Resources and Biosecurity at Makerere University, said part of the conference objectives was to engage the next generation of leaders to tackle the current health challenges in a multi-sectoral approach.
Kabasa said the threats Carroll raised are issues articulated by the UN's Sustainable Development Goals. "This is an effort to implement the SDGs to ensure there is health for the individual, animal, plant and the entire environment."
Speaking at the official opening ceremony, Prime Minister Ruhakana Rugunda said the government is prepared and is advancing in making more preparations to mitigate the threats.
"For instance, the growth of the population is going on but with good governance. We are also training people to equip themselves with new technologies to serve mankind. Uganda is the food basket of the region but we are doing more investments to produce more food for our people and the region," he said.
Rugunda said the country was also building local capacity of the universities to do research, all in anticipation for the future.