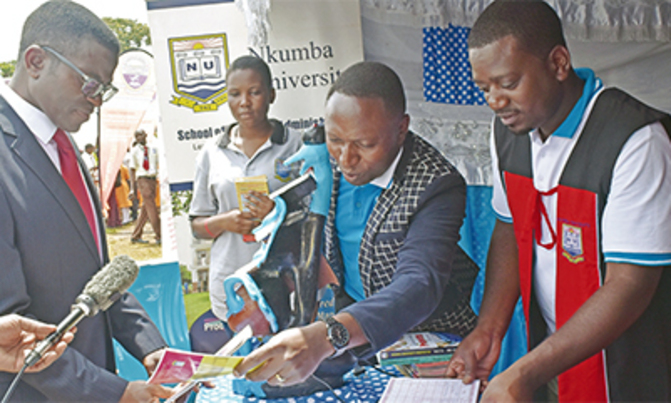 By Ritah Mukasa
The bond between Nkumba University and Buganda Kingdom goes back to 1952 with the founders of a kindergarten that has since evolved into the university.
The founders of the kindergarten were Ssalongo Eliya Kintu, Charles Kisitu Ffulu and Zefania Mpanga. They were joined by Prince Besueri K. L. Mulondo and Omutaka Nelson Edmund Nkalubo Ssebugwawo. Ssebugwawo is the grandfather of Her Royal Highness Sylivia Nagginda Luswata, the Nnabagereka (queen of Buganda).
Later in 1993, Kabaka Ronald Muwenda Mutebi II visited Nkumba University to offi cially launch the Nkobazambogo Students' Association. Meanwhile, the Nnabagereka was the guest speaker at the 15th commencement Lecture at Nkumba University. The bond was further cemented with a girl's hostel named after the Nnabagereka.
Today, the university is privileged to host Kabaka Mutebi's 26th coronation anniversary celebrations at the main campus in Entebbe, the theme The role of Cultural Leaders in Providing Health and Education.
The celebrations, which are being organised and hosted by Essaza l'yeBusiro (Busiro County), where Nkumba University's main campus is located, coincide with the university's silver jubilee celebrations.
The celebrations were launched on June 18 by the second deputy Katikkiro and fi nance minister of Buganda, Robert Waggwa Nsibirwa, who represented Katikkiro Charles Peter Mayiga. Infact, it was then that Nsibirwa announced that Nkumba University was to be the main venue for the coronation anniversary. CLICK HERE FOR MORE ON THIS STORY
ADVERTS