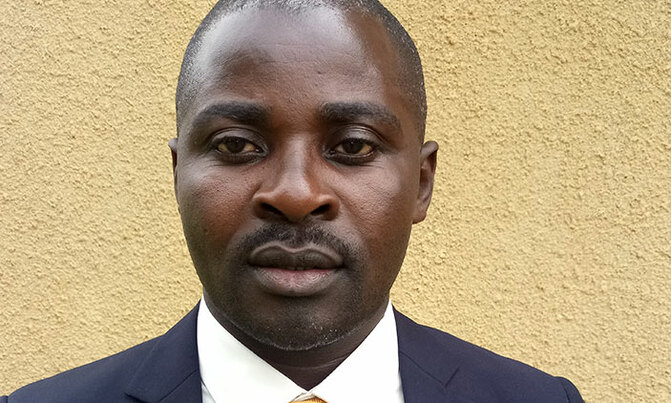 The 35-old-year is a Journalist working with Endigito Radio FM in Mbarara as a programme presenter.
POLITICS ELECTIONS
Robert Mugabe deputy speaker Kamwenge district has been elected as the Interim District Chairman of Kitagwenda district.
The 35-old-year is a Journalist working with Endigito Radio FM in Mbarara as a programme presenter.

He has been chosen unopposed with a full consensus of 10 directly elected councilors of the current Kitagwenda district that became effective July this year.
He has been representing Nyabani Sub County in the Kamwenge district council.
He has pledged to foster unity and the development of infrastructure as his core start-up priorities.

Mugerwa Green, the district returning officer declared Mugabe as the winner at the electoral college at the district headquarters in Ntara town council.
About Kitagwenda district.
With a population of 165354 (2014 census), Kitagwenda district is made up of six sub-counties and two town councils. The sub-counties are Nyabbani, Ntara, Kanara, Kicheche, Mahyoro and the town councils are Kabujogera and Ntara-Kicwamba.
The transition has come with a cost for the mother district Kamwenge district. For instance, 972 technical staff of Kamwenge district have been transferred to Kitagwenda district in accordance with the dictates of the Local Government Act.
Some of the transferred staff includes health workers, teachers, workers in the office of the Chief Administrative Officer and workers from the planning and education departments and they account for 42 percent of the 2,318 technical staff that was in Kamwenge.
Also, in line with the Local Government Act, Kamwenge has been forced to give part of its assets like computers, furniture, and vehicles to Kitagwenda.
Recently, Kamwenge District councilors approved sh14b for the new district with priority on works, health, and education. The government also sent sh150m to help in the construction of Kitagwenda district start-up offices.