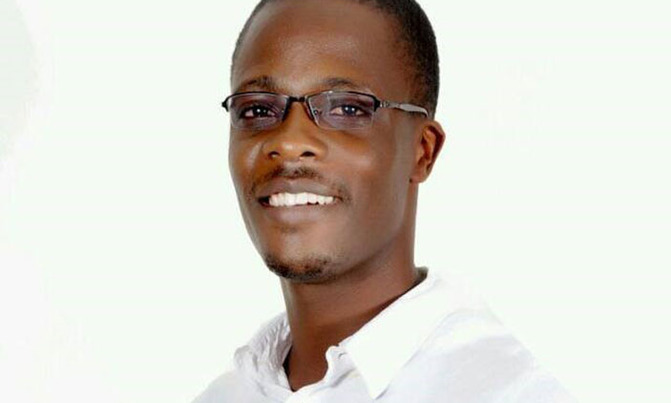 If you visited the commission of inquiry on land, consulted the statehouse land units or watched daily news on TV, you will realize that the main cause of land-related is availability or lack of documents.
By Joseph Kimbowa

Just a few months ago, someone almost missed out on government compensation for a piece of land lying in the route being earmarked for a new national road.

Despite his family having spent over two decades cultivating on the said land, this young man could not be paid because he had no proof of ownership of the said plot.
All he had was his father's will that bequeathed the plot to him. He had no evidence of how his father had obtained this land since there was no sale agreement.

This young man is one of the many who had earlier brushed aside the massive campaign by Buganda Land Board to register and certify all tenants on Kabaka's land.
Luckily for him, BLB offers second chances; he was thus verified and certified in time for compensation.

Just like this man, many people take things for granted until they find themselves between a rock and a hard place.

You find individuals who never see the need for a national passport until they get a travelling opportunity and start rushing for express services. Just the other day many Ugandans refused to apply for national identity cards until they were declared compulsory.

The same applies to land documentation. Most people acquire land clandestinely and never think of formalizing their tenancy until trouble comes calling.

The past two years have been very revealing in this aspect. In April 2017, Buganda kingdom launched their flagship Kyapa mu Ngalo campaign aimed at processing land titles to its clients at subsidized fees.
People from all walks of life, for different reasons, criticized the move and almost sabotaged its good intentions.
As goes the saying that time heals, even the primary critics have since applied for Kyapa mu Ngalo and many others asked for an extension of the campaign.

In the same year, President Museveni appointed a Commission of Inquiry into Land Matters led by Justice Catherine Bamugemereire aimed at finding the root cause of land problems in the country. The commission's primary deadline has since been extended to no known date.

Still, in 2017, the government mooted the idea of introducing compulsory land acquisition whereby the state would first take your land and pay you later. This move was emphatically fought by everyone.

Similarly, about four units on land matters have been set up in State House with one objective - tackle the land question head-on.

In between these developments, we have witnessed standout incidents in Apaa, Karamoja, Mubende and here in Lusanja where communities would rise against real or supposed land-grabbers.

We can list many land-related cases over the past few years but they will all have one thing in common - claim for ownership rights, especially on Mailo land.

If you visited the commission of inquiry on land, consulted the statehouse land units or watched daily news on TV, you will realize that the main cause of land-related is availability or lack of documents.

In many cases, there is always a rich/prominent/powerful person with a land title trying to evict squatters.
Sadly, in most of the cases, the only piece of evidence - if any - to claim ownership by such squatters is usually a sale agreement witnessed by local council leaders, wives and/or friends.

Interestingly, very few of such people are ready to accept the harsh reality that these documents are inconclusive and may not be admissible in court.
Section 34 of the Land Act (2010) clearly provides that any transaction on Kibanja (tenant by occupancy) should be consented to by the landlord. So, a sale agreement without the consent of the landlord is considered invalid in court.

Although we can't rule out foul play by some powerful people that stealthily acquire titles that go to extents of covering whole villages, we need to intensify sensitization projects to squatters to obtain legally admissible documents whenever they acquire land.

Government should be commended for its drives aimed at issuing certificates of occupancy for bibanja holders. The equivalent of that certificate at Buganda Land Board is 'Ebbaluwa Ekakasa Obusenze'.
BLB works closely with government and the latter cannot issue the certificate of occupancy unless someone has obtained 'Ebbaluwa Ekakasa Obusenze' from BLB.

We believe that if everyone followed the law in their land acquisition quests, there would be very few land wrangles.

Let us all tread on the right side of the law and enjoy the fruits of our land because this is our source of livelihood.

The author is a Communications Officer at Buganda Land Board.