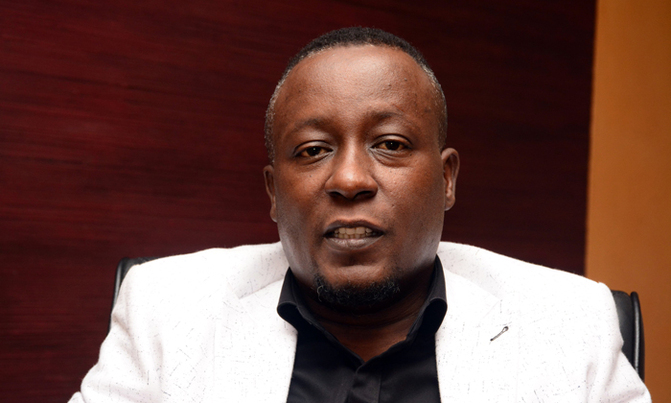 Speaking to journalists on Wednesday at his office at Rwenzori Towers in Kampala, Kabuleta said although he was feeling okay, he was 'tortured' both physically and psychologically.
The Criminal Investigations Directorate (CID) of the Uganda Police Force (UPF) have refuted claims made by Joseph Kabuleta that he was tortured while in detention over allegations of offensive communication against the person of the President.

The CID spokesperson Charles Atwiine said that torture had never been a policy by the UPF in order to get information from suspects and all police officers were aware of it.

"The Special Investigations Directorate (SID) is headed by sober and disciplined officers and it can never be true that he (Kabuleta) was tortured with their knowledge as he claims. As far as I'm concerned he was not tortured," he explained.

Atwiine added that Kabuleta was released on Tuesday evening on police bond and the police were still investigating allegations of offensive communication against him, adding that his file case had been submitted to the Directorate of Public Prosecutions for advice.

Kabuleta, of the Watchman Ministries, was Friday, July 12 arrested by detectives from the Special Investigations Division (SID) for allegedly 'repeatedly' posting what the police described as grossly offensive messages under "Joseph Kabuleta Weekly Rant Returns.

According to a release signed by the Police Spokesman, Fred Enanga and dated July 12, Kabuleta 'referred to the Fountain of Honor as a gambler, thief and a liar, contrary to Section 25 of the Computer Misuse Act, 2011', which he said criminalizes such acts of communication.

Kabuleta was released on police bond on Tuesday evening and asked to report back today, Thursday.

Speaking to journalists yesterday at his office at Rwenzori Towers in Kampala Kabuleta claimed that although he was feeling okay, he was 'tortured' both physically and psychologically.

"They slapped me until my nose was bleeding. They made me stand for two and half nights without any sleep and at times I would be ordered to 'stand on my hands and they cuffed my hands and legs throughout," he stated.

He said the security operatives on several occasions questioned the motive of his style of writing and pressed him to disclose whether he was being sponsored by authorities in a neighboring country.

"I told them that I have been writing for many years, so asking me whether I have been sponsored by a neighboring country is laughable and ridiculous," he said.

According to Kabuleta, he explained in his statements that the motive of his writing was to express his opinion about certain people in government and anybody in the position of authority.

"What they were asking me was absolute hogwash and they know it that I have no connection to any outsider," he stated.

The detectives, he explained, searched his office in what he described as ransacking it, confiscated two laptops, three cell phones, and other documents including minutes of his ministry's meetings and office files.

"I suspect they are just angry with the language I use, but this is my style, it is not done with malice or hatred or any intent to cause harm to anybody apart from expressing dissatisfaction about government," he explained.

On whether he was planning to venture into politics, Kabuleta stated that he had the right to be in politics if he wanted to. "Nobody has a right to criminalize my ambitions and it is not criminal," he said.