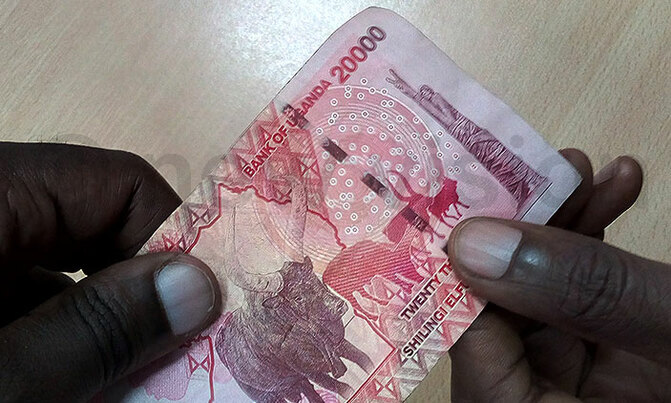 Leaders do allege that members of the district service commission have extorted money from applicants applying for various jobs in the district.
BRIBERY EMPLOYMENT
Namisindwa District service commission (DSC) is on spot for soliciting bribes from applicants during the recently concluded job interviews in the district.
Namisindwa district advertised 300 jobs calling for suitable applicants for the position of community development officers, parish chiefs, agriculture officer, teachers, procurement officer, human resource officer, office messengers, and senior assistant secretary among others.
The interviews were held in late May this year, but they were marred by irregularities as some applicants were asked to pay money to some members' commission.
Leaders do allege that members of the district service commission have extorted money from applicants applying for various jobs in the district.
This follows the incident last week when Annet Mwasame collapsed at the district headquarters after her daughter's name Lornah Sulwa was missing on a job shortlist.
It's alleged that Mwasame paid cash to a tune of sh5m to one of the members of the commission who promised to offer her daughter a job as a district procurement officer.
She was rushed to Magale Health center IV for treatment.
When contacted Lornah Sulwa confirmed that her mother collapsed but declined to divulge more details.
The district Woman MP Namisindwa Grace Namukhula says as leaders, they are demanding for an overhaul of the whole recruitment process citing that it was filled with forgery and extortion.
She adds that the district service commission and some district officials' conned applicants millions of money lying that they would offer jobs to them.
"As people of Namisindwa, we demand that the whole recruitment exercise be nullified. We want those individuals who were involved to be prosecuted in the courts of law so that they set an example to others who are doing the same" Namukhula said.
She adds that due officers used the desperate state of the job applicants to extort millions of money from them.
Namukhula notes that "the commission members and some councilors have lost their morals and integrity to the extent that they are just soliciting money from the applicants before they shortlist them"
Namukhula adds that "we want the recruitment list to be disregarded as soon as possible for transparency and we get an independent service commission from another district to conduct other interviews. We want people to qualify on merit,"
She said applicants were shortlisted in the evening and the following day they had to seat for an interview and this shows the high level of illegality in the recruitment process.
"An advert must run for at least 4 weeks and the shortlist must take two weeks on the notice board to give applicants time to organize for an interview. But in Namisindwa was a different case," she said.
The LC5 Chairperson George William Wopuwa confirmed the allegations of corruption and said they are investigating the matter.
He says it's immoral and illegal for people to pay money to get jobs, thus it's against the standard procedures used in the job recruitment process.
"Extorting money from people to get jobs is criminal. I even put announcements on radio stations warning people not to pay money to any person for jobs and also asked them to use any means of acquiring evidence if one asks them to pay money for the job" says Wopuwa.
He said he would cause an investigating into the allegations of corruption among some officials of the district service commission and the culprits would be prosecuted.
"If it's true that people were conned. We shall make that person payback because jobs at the district are free. We are investigating the matter," he said.
According to a district official who preferred anonymity in order to speak freely, alleged that the commission sold jobs between sh5m to sh10m.
He added that some people were recruited on forged academic papers.
A source further told this newspaper that one of the commission members had refunded sh3m out of the sh4m he received from one of the applicants from Bupoto sub-county.
Apollo Masika the area Member of Parliament says that at that moment the commission began soliciting money, it seized to be one rather it was a market with the highest bidder taking the job.
"It's so ashaming and immoral for the job recruitment process to be made like a procurement bid where the highest bidder wins the job"
Masika adds that the whole process should be nullified because of overwhelming evidence from the victims pinning the commission board, and local district leaders.
"Victims have given us some good evidence we request the relevant authorities that include security organs to swing into action save as from this mess" Masika adds
Moses Masaba, a former aspirant of Bubulo East which is the current Namisindwa district said the DSC Vice Chairperson, Apollo Wapicho gave his family members including his son jobs.
"He appointed his son as an agricultural officer without the required academic documents. We have enough evidence that some of the people were recruited without the required papers," said Masaba
"People were sending money on their phones and the highest bidders get a job. Some of the officials deployed agents to receive money on their behalf," he said
He also accused the LC5 Chairperson Wopuwa of conning people.
James Watuwa a resident blamed the rampant corruption in the district service commission on the LC5 chairman Wopuwa who also denied taking part saying it's aimed at tarnishing his name.
"The LC5 boss is at the center because he is the fountain of honor in the district. He is the one who appointed the DSC and the overall supervisor of all council activities and supposed to be the custodian of the law, Ethics, and integrity in the district," said Watuwa.
Francis Odes, the Chief administrative officer (CAO) of the district responded to the allegation on the "Namisindwa " saying that Public service jobs are not for sale, rather the commission is supposed to identify the best candidates for appointment based on merit.
"I wish to clarify that as CAO I don't have direct roles in the recruitment process. Once I have identified vacant posts that need to be filled, I write to DSC to recruit suitable candidates. The process of advertising, receiving applications, shortlisting and interviewing is done by the commission," said Odap.
He added that "After identifying successful candidates the DSC sends their names to me to issue appointment letters. From the above, I am not aware of the allegations that people paid money to get jobs.
He upon the called people who are saying they gave money to individuals to come out clearly and mention who got money from them, when, how much and for what purpose.
The CAO who distanced himself from the scandals also advised them to use the many legal means available to seek redress.
The chairperson Namisindwa District Service Commission, Margret Watuwa and Secretary DSC, Geoffrey Timbit declined to comment on the matter.
The Mayor Magale Town council, Martin Muyekukha who was accused of reportedly collecting money from applicants on behalf of the LC5 chairperson Wopuwa, dismissed allegations.
"Let them bring evidence before they accuse me. For me am a politician, not a commission, "said Muyekukha.
Nonetheless Apollo Wapicho, the DSC Vice-Chairperson confirmed that his son was appointed a sub-county agricultural officer but dismissed allegations of extortion.
"Is there any law in Uganda that if you're a civil servant somewhere your children cannot apply for jobs? My son was the most qualified person in that agriculture job," said Wapicho, adding that his son went to school and has papers.
He said the recruitment process was transparency. "If there is anyone who gave me money for jobs should take me to court," he said.
He acknowledged that they didn't pin shortlist for two weeks as it required by law.
"The Shortlist was there for only one day because we are time bad. We wanted to help the successful candidates to get salary in time," he said.
Apollo Masika the area member of parliament says that the commission seized to have meaning since it members begun soliciting money.
"This made the whole recruitment process seem like a procurement bid where the highest bidder would win the job," he said.
Masika adds that "victims have given us some good evidence. We are now in touch with Lt. Col Edith Nakalema, the head of the state Houses Anti-corruption Unit, IGG, Police, and Ministry of local government," he added
There is overwhelming evidence from the victims pinning the commission. We request the relevant authorities including security organs to take them on.
Innovations in Uganda's tech industry have been highlighted in GSMA's recent report on the sub-Saharan mobile phone industry, an indication of Kampala's emerging status as a tech hub on the continent.
The report titled: "The Mobile Economy Sub-Saharan Africa" pointed out that 3G adoption has doubled over the last two years, and will eclipse 2G networks this year as a result of network coverage expansion and cheaper devices in Africa.
Uganda's busy tech industry
The report applauded MTN Uganda for launching its mobile money API (Application Programming Interface), enabling developer access to MTN's mobile money's proprietary software platform.
Also highlighted in the report is a Ugandan app called "Awamo". Awamo uses Artificial Intelligence (AI) to reduce fraud when signing up customers and businesses to its platform, which operates as a digital banking platform and credit bureau.
Its platform helps digitise business procedures, credit information sharing, and many other services using mobile devices.
The report also applauded "SafeBoda", one of several ride-hailing apps for motor cycle transportation - one of the most popular forms of urban transit - in the region. The Kampala-headquartered SafeBoda has expanded into Kenya.
Youth driving 3G adoption
Third generation wireless mobile telecommunications technology is set to become the predominant means of communication in Africa driven by a wave of value added services according to a report by GSMA Intelligence.
The 3G networks are much faster than 2G networks that were launched in 1991. In addition, location information is available to 3G devices which give rise to applications not previously available to mobile phone users.
Some countries like South Korea are already consuming fourth generation connections; 4G enables expanded amenities to 3G with applications that include amended mobile web access, gaming services, high definition mobile TV, video conferencing, 3D TV, and cloud computing.
The report noted that the high cost of 4G-enabled devices and delays in assigning 4G spectrum to established service providers in some markets have been among the factors holding back 4G uptake in Sub-Saharan Africa.
However, this is beginning to change due to new 4G spectrum assignments in several countries and a marked increase in network deployment. Seven LTE (4G Long Term Evolution) networks have been launched in the region since the start of 2019, including in Ghana and Burkina Faso.
It is projected that 4G adoption will overtake 2G in 2023 and rise to 23% of connections by 2025.
"Sub-Saharan Africa will remain the fastest growing region, with an additional 167 million subscribers over the period to 2025. This will take the total subscriber base to just over 600 million, representing around half the population," the report says.
It points out that Nigeria and Ethiopia will record the fastest growth rates between now and 2025, at 19% and 11% respectively. It also notes that across the region, the demographic bulge will result in large numbers of young consumers becoming adults and owning a mobile phone for the first time.
This segment of the population will account for the majority of new mobile subscribers and, as 'digital natives', will significantly influence mobile usage patterns in the future.
Mobile-enabled platforms are increasingly disrupting traditional value chains in different verticals across the region. These platforms - mostly developed by a rapidly expanding local tech start-up ecosystem - are helping to eliminate inefficiencies in conventional business models, as well as extend the reach of services and provide greater choice to consumers.
"A new generation of youthful 'digital natives' across Sub-Saharan Africa are set to fuel customer growth and drive adoption of new mobile services that are empowering lives and transforming businesses," said Akinwale Goodluck, head of Sub-Saharan Africa, GSMA.
"With mobile technology at the heart of Sub-Saharan Africa's digital journey, it is essential for policymakers in the region to implement policies and best practices that ensure sustainable growth in the mobile industry, and enable the transition to next-generation mobile networks," he added.
The study calculates that the mobile ecosystem across Sub-Saharan Africa generated almost $150b in economic value last year - equivalent to 8.6% of the region's GDP. It is forecast to generate almost $185b or 9.1% by 2023.
The new report also reveals that around 239 million people, equivalent to 23% of the region's population, use the mobile internet on a regular basis. Smartphones accounted for 39% of mobile connections in Sub-Saharan Africa in 2018, and is forecast to increase to two thirds of connections by 2025.
Sub-Saharan Africa mobile operators are increasing investment in their networks and are expected to spend $60b in capital investment on network infrastructure and services between 2018 and 2025 - almost a fifth of this total being invested in new 5G networks.
The regions mobile ecosystem supports around 3.5 million jobs, directly and indirectly, and last year contributed almost $15.6b to the funding of the public sector through consumer and operator taxes.