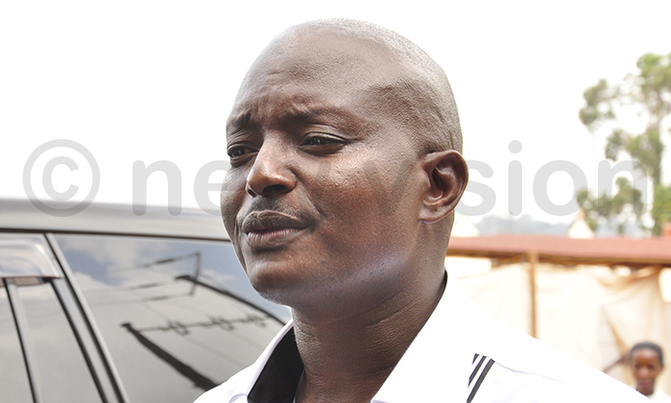 Police's Chief Political Commissar and onetime Interpol chief in Uganda described the issue as "domestic"
Pastor Aloysius Bugingo has faced choppy waters since news broke three months ago that he was ending his marriage to Teddy - his wife of 29 years.
However, the disparaging comments he made during a recent sermon is threatening to 'drown' him.
In a sermon that has since gone viral on social media, Bugingo claims to have tolerated Teddy in their marriage for ten years even when she suffered a haemorrhage problem.
The result has been palpable public ire and an animated debate on social media that spilled resulted into demonstrations by some women activists yesterday.
Earlier today, Police's Chief Political Commissar and onetime Interpol chief in Uganda, Asan Kasingye described the Bugingo-Teddy issue as "domestic" in nature that ought to be sorted out at that level.
Kasingye was having a tete-a-tete with Florence Namayanja (Bukoto Central) as he led a team of police's top echelon who were at Parliament to answer queries raised by the Auditor General, John Muwanga for the financial year ending June 2018.
"When I have a problem with my wife, the whole world need not intervene. It is domestic in nature," Kasingye said when asked by Namayanja why police foiled a demonstration by women activists against Bugingo.
Going by comments on social media, a number of Ugandans contend that Bugingo's comments against his wife whom he is battling in divorce petition were gross and over the top.