The mid-day rain left the school in a mess.
Heavy rains on Monday blew off the roof of Wakiso School of the Deaf, located in Kakiri, Wakiso district.

According to teachers at the school, the students were doing the exams when catastrophe struck. He says they managed to control the children, who had started panicking and rushing to pick their clothes. The iron sheets were flying all over the compound.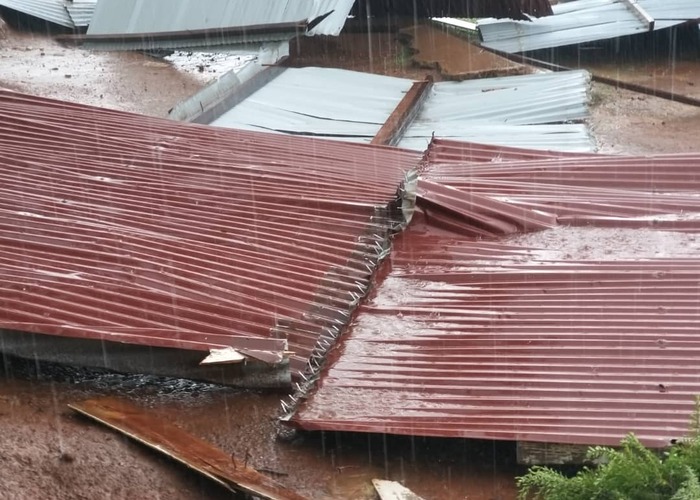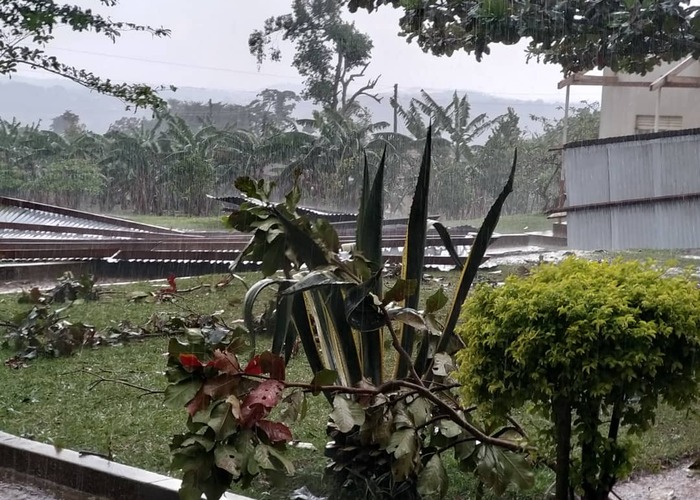 Nobody was injured although one of the classroom blocks was left without a roof.

The school in one of the only two schools for the deaf in the country.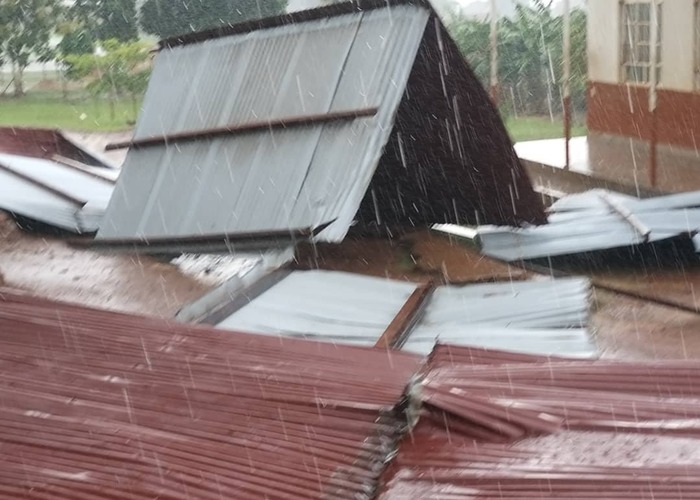 The district education officer, Wakiso Fred Kiyingi says the district does not have money and appleade to well-wishers to assist put a roof for the school.