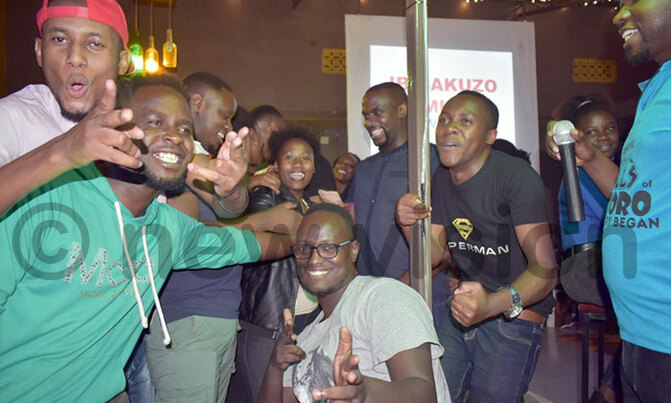 This quiz night is one of the build-up activities for the annual Bafumbira World Fest scheduled to take place in September at the Uganda Museum.
Some of the winners of the quiz celebrate during the event's second edition last year
Bafumbira, especially those living in Kampala, will on Friday head to Lwanza Bar and Restaurant for the third edition of Bafumbira World quiz night.
The occasion, according to Gilbert Rwalinda, the Bafumbira World's head of communications, is aimed at re-kindling their connection with home (Kisoro) through questions about Kisoro's geo-historical features, current affairs, personalities, among others.
"This quiz night is one of the build-up activities for annual Bafumbira World Fest dubbed Iwacu ni Heza, happening in September at Uganda Museum where we celebrate the rich ethic-culture heritage. Our core responsibility as Bafumbira World remains focused on identity, networking and charity," he said.
Rwalinda said the proceeds from the quiz will go to funding some charity initiatives, such as Health Aging Initiative for Kisoro elderly, donation of clothing and other basic home requirements for Batwa community in Kisoro, among others.
"It is a fun, yet competitive event where winners and runners up will be given cash prizes, he said."