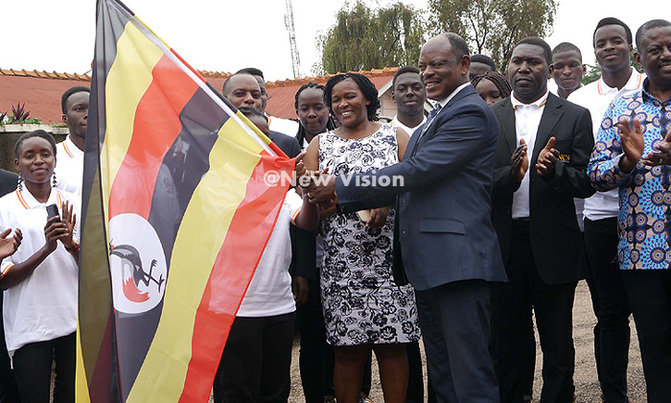 The group is not only aiming to maintain top position on the African continent, but also finish among the top five globally.
30TH WORLD UNIVERSITY GAMES

Date: July 4-14

Venue: Napoli, Italy

KAMPALA - Judith Nalukwago is hopeful that Uganda will put up a promising performance at the 30th World University Games that kick off on July 4 until July 14 in Napoli, Italy.

The Makerere University student, who is captaining the national team for the second time, said the group is not only aiming to maintain top position on the African continent, but she also believes they can finish among the top five globally.

"We have more hope in winning gold medals in athletics because we are even defending medals," she said.

Uganda failed to make it past the second round in tennis at the last edition in Taiwan, but they are hoping to make a podium finish this time around.

"The tennis players who competed at the last edition are still on the team and we have worked very hard on our skills and plan to do better," said the captain.

Meanwhile, all Uganda's swimmers are new after those who took part last time out were locked out bacause of being over the required age.

But expectations remain high in the discipline.


Nalukwago will be leading a team of 35 athletes at the biennial event.

The local team that will be competing in tennis, swimming and field-and-track athletics was flagged off by the Vice-Chancellor of Makerere University, Barnabas Nawangwe on Friday.

Before the flag-off ceremony at the Association of Uganda University Sport (AUUS) office in Mengo, the athletes were taken through a motivation speech by prominent businessman and sports enthusiast Amos Wekesa.

Wekesa pledged to take any medalist at the event for an all-expense paid trip to any local game park of their choice.

Players were selected from Makerere, Kyambogo, Ndejje, UCU and Bugema universities.

Uganda has participated at the biennial event since 1974 in Daegu, with recent participation being in the 2017 edition in Taiwan, where Uganda finished with two gold and a silver.