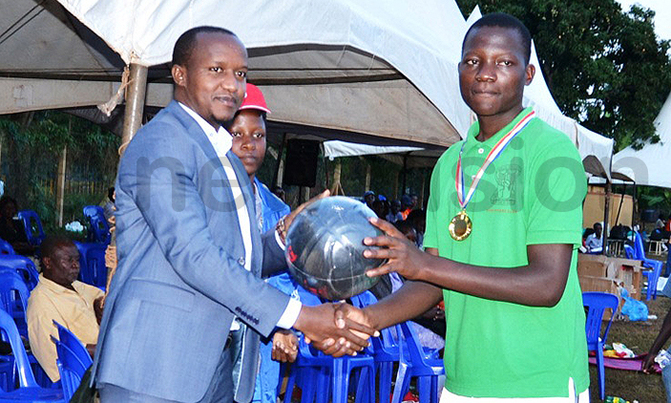 Muteesa House trounced six competitors to win the NIC sponsored event
Parents will no longer have to choose between sports and academics as both fields are equally important, the president of the Uganda Sports Press Association (USPA), Patrick Kanyomozi, said in Luweero over the weekend.
"Sports will in the future be a very great industry," Patrick Kanyomozi said while addressing students, teachers and parents of the Luweero-based Ndejje SS.
Kanyomozi was presiding over the school's annual inter-house sports competition that was held at the school's playground at Ndejje, Luweero.
Muteesa House trounced six competitors to win the NIC sponsored event to lift the coveted trophy and a bull.
Muteesa who were the competition favourites were followed by Muyingo House who got a trophy and two goats, followed by Lumumba House who finished third.
The USPA president, later on, discovered that he was already preaching to the converted after learning that Luweero's most populous school was not only excelling in academics but also in sports.
He hailed the school for promoting sports in a country where there are a few sports academies.
The head teacher, Dr Charles Kahigiriza, said that several students from Ndejje SS had benefitted a lot from several sports disciplines not only at the national level but also regionally and globally.
Kahigiriza said the school authorities in addition to academics, were emphasising sports and other co-curricular activities in a bid to dispense a holistic education.