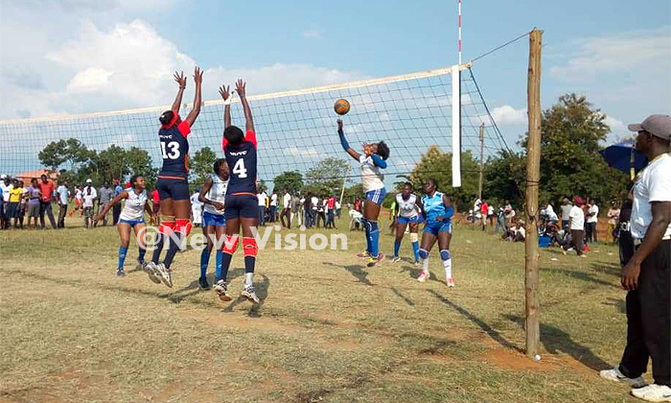 The two sides are winners of the Dr Aporu Okol Memorial Volleyball Tournament.
DR APORU OKOL MEMORIAL VOLLEYBALL TOURNAMENT

Final results

Men: Nemostars 3 UCU 2

Women: Nkumba 3 Vision 0

Nemostars and Nkumba University Ladies won the men's and women's categories, respectively, of the 27th edition of the Dr. Aporu Okol Memorial Volleyball tournament.

This was at Boma grounds in Kumi on Sunday.

Once again, just like in previous final meetings, Nemostars found a way past the Uganda Christian University (UCU) men's doves team.

Volleyball lovers from across the country watched as Nemostars beat their Mukono-based rivals fresh from the All Africa Club Championships 3-2 (25-20, 22-25, 28-26, 24-26 and 15-10).

In the women's category, national champions Nkumba swept aside the 2018 champions Vision Volleyball Club in straight sets 3-0 (25-15, 25-21 and 25-21).

However, the Entebbe-based institution missed out on a double when their men's team failed to eliminate Sport-S in a quarterfinal battle. Sport-S were the defending champions.


Nemostars' captain and main man George Aporu and Nkumba's receiver-attacker Habiba Namala were both named the Most Valuable Players of the 27th edition.

Nkumba have now won the competition five times while Nemostars have three titles of the annual tournament that has always attracted major clubs from the Uganda National Volleyball League as well as teams from Kenya, South Sudan and Ugandan schools.