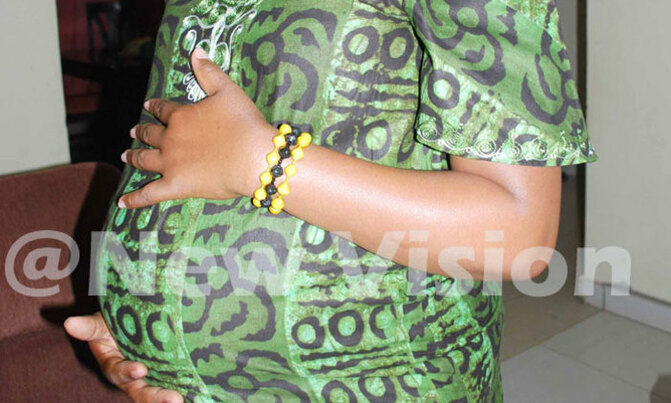 The 2016 Demographic Health Survey, indicates that 16 women die every day in the country due to preventable causes including hemorrhage, sepsis, unsafe abortion, obstructed labor and pre-eclampsia.
MATERNAL HEALTH
The Constitutional Court has rejected a request by the Attorney General (AG) to file written evidence in the maternal health case filed by Centre for Health, Human Rights and Development (CEHURD) in 2011.
Yesterday, a panel of five justices of the Court led by Kenneth Kakuru said the case was of public interest and it would be unfair to deliver the verdict without parties ironing out the issues in an open court.
"We take judicial notice that the matter is of a public interest basing on their presence in court in big numbers. Therefore, it would be unfair for us to just deliver the judgment basing on written submissions," Kakuru said.
Other justices are Elizabeth Musoke, Cheborion Barishaki, Geoffrey Kiryabwire and Stephen Musota.
Prior, the AG through Senior State Attorney Patricia Mutesi asked Court to allow them file written evidence in the matter on grounds that it is a sensitive and complex matter.
"My Lords, I am not in position to make oral submissions because it is a sensitive case that needs expertise and I, therefore, pray that court allows us to file written submissions," Mutesi submitted.
MP Andrew Aja Baryayanga donating some of the items to mothers at Kabale (Hospital (File Photo)
In 2012, the Constitutional Court had dismissed the case on the advice of the AG who argued that it was a political matter which necessitated the allocation of more funds to the health sector by the executive and that the court could not determine it.
However, in 2015, the Supreme Court directed the Constitutional Court to hear and determine the matter on its merits.
Former Chief justice Benjamin Odoki, Chief Justice Bart Katureebe, Esther Kisaakye, Wilson Tsekooko, Galdino Okello, Jotham Tumwesigye and Christine Kitumba faulted the Constitutional Court for dismissing the case without listening to its merits and instead branded it a political question doctrine, a preserve of the executive and the legislature.
About the Petition
In 2011, CEHUIRD filed the case on behalf of the families of Jennifer Anguko and Sylvia Nalubowa. The two women reportedly suffered preventable deaths while in labor.
They want court to declare that the right to have the highest attainable standards of health is a constitutional right for all Ugandans without discrimination.
CEHURD wants court to determine whether or not the alleged government's failure to provide maternal health services for pregnant women in the country is not a violation of their right to life and good health.
They are also seeking a declaration that the alleged government failure to provide basic maternal health care kits in state referral hospitals resulting into death of expectant mothers and their children is a gross a violation of their right to life.
The 2016 Demographic Health Survey, indicates that 16 women die every day in the country due to preventable causes including hemorrhage, sepsis, unsafe abortion, obstructed labor and pre-eclampsia.
However, the survey indicated that severely high rates of teenage pregnancy also contribute to preventable maternal deaths and 25% of young women aged between 15-19 die because of it since 2006.
This financial year, sh40.5 trillion have been allocated for the health sector, which shows a 20.9% expansion compared to sh32.7 trillion in the 2018/19 financial year.
CEHURD's program coordinator, Noor Nakibuuka said their petition is not political but after saving mothers who are in very precarious situation for lack of adequate equipment and elementary kits in health centres and government referral hospitals that would ensure safe deliveries of their babies.
"We are only seeking the court's intervention not on political basis but to reduce the high maternal rates that is rampant throughout the country because of lack of provisions of essential maternal commodities in health centres," Nakibuuka said.
Nicholas Niwagaba of Uganda Network of Young People Living with HIV/AIDS said if the court grants the declarations being sought by CEHURD and the families in Constitutional Court Petition 16 of 2011; it would help remedy these gross inequities particularly deaths resulting from maternal mortality.
Also related to this story
Buikwe grappling with maternal health
Nearly all maternal deaths occur in developing world