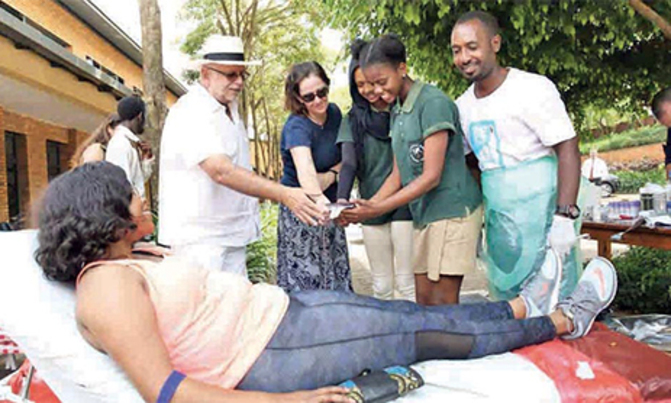 IN DEVELOPED COUNTRIES, THE DEMAND FOR BLOOD CONTINUES TO RISE TO SUPPORT INCREASINGLY SOPHISTICATED MEDICAL AND SURGICAL PROCEDURES, TRAUMA CARE AND THE MANAGEMENT OF BLOOD DISORDERS
As the health care delivery system improves in Uganda; the demand for safe blood transfusion has also increased most especially for heart surgery, cancer treatment and HIV/AIDS- related illnesses, among others.
Dr Dorothy Kyeyune Byabazaire, the director, Uganda Blood Transfusion Services (UBTS) says, the institution is well aware of the task it has in meeting this increased demand. According to Byabazaire, blood demand is in part determined by the capacity of the country's health care system and its coverage of the population.
In developed countries with advanced health systems, the demand for blood continues to rise to support increasingly sophisticated medical and surgical procedures, trauma care and the management of blood disorders.
In less developed countries such as Uganda, the majority of transfusions are prescribed for emergency treatment of complications during pregnancy and child birth, severe childhood anemia, trauma and management of cancer and heart patients.
Estimating the needs for blood in Uganda is essential for the effective management of the Blood Service. The World Health Organisation (WHO) provides various methods that have been developed for estimating blood needs.
The WHO recommends a target of 1% of the country's population as the annual minimum requirement. However, UBTS has based the national demand for Blood premised on trends of blood consumption represented by cumulative orders of blood by hospitals in the past years, as well as trends of safe blood and blood products issued to hospitals. CLICK HERE FOR MORE ON THIS NOTICE