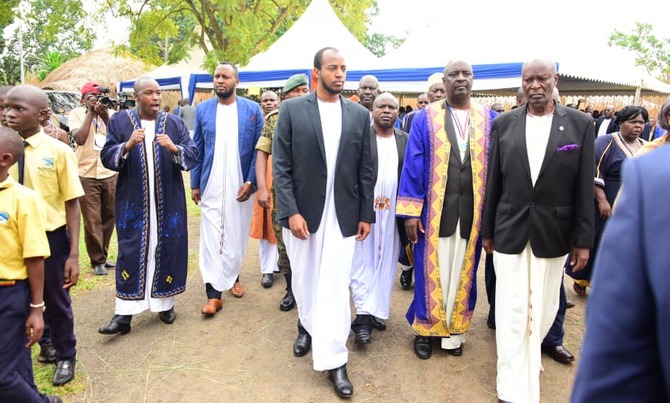 All roads today led to Karuziika Palace in Hoima town for the commemoration of the 25th coronation anniversary of Omukama Solomon Gafabusa Iguru of Bunyoro-Kitara Kingdom.
King Oyo arriving at the celebrations
Locally known as Empango, the day is marked on June 11, every year.
The organisers did not take the threat of Ebola lightly. They ensured everyone who came for the celebrations was checked.
Water and hand washing facilities were provided for the same purpose
The smartness was unrivaled
Hundreds thronged to Karuziika for the event
Even religious leaders joined the king's subjects for the event
Entertainment came from various groups
Toro's king Rukirabasaija Oyo Nyimba Kabamba Iguru Rukidi IV at the event