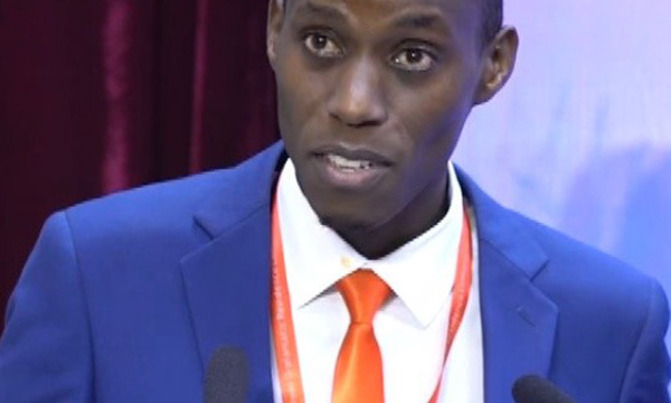 This years' Ramadan found us in Beijing, China while pursuing a training course about China and how it relates with other countries hosted by China Public Diplomacy Association (CPDA).
By Mubarak Mugabo, Beijing China

As Muslims world over observed the holy month of Ramadan, China's freedoms of worship and fasting experience is worth sharing.

Ramadan is the ninth month on the Islamic calendar and considered holy because it's when God (Allah) first revealed the holy Koran to Prophet Mohammed.

During this month, Muslims intensify their worshiping because Allah provides immensely and his rewards are immeasurable according to the Islamic teachings.

This years' Ramadan found us in Beijing, China while pursuing a training course about China and how it relates with other countries hosted by China Public Diplomacy Association (CPDA).

We are about 20 Muslim participants out of 50 journalists from Africa and Asia Pacific in the programme.

China has freedoms of Worship.

At first, we feared that we may not be allowed to observe the holy month because we had for long been fed on the negative propaganda that there's no freedom of Worship in China.

We thought we could not even locate a mosque in Beijing because we thought it is illegal. To our surprise, we located many big mosques which even conduct prayers every day!

The oldest and largest mosque in Beijing called Niujie is located in Xicheng district and hosts over 10,000 Muslims living in the vicinity.

When Ramadan began, we decided to pray from a neighbouring mosque called Nan Xiapo in Chaoyang district, there met the Imam (leader) and other Chinese Muslims. They welcomed us and we became part of this community.

Going to the mosque for the first day in Ramadan and found free fruits for breaking our fast was something that made us feel at home and even more comfortable.

There's, however, no person or group of persons allowed making noise in the cities, so you can neither hear Islamic call for prayer in the mosques nor in churches just like in Uganda.

All prayer centres and mosques are soundproofed but people inside pray and worship in peace. No person has ever stopped us from praying and mosques are ever open.

Chinese fast longer

In Islam, fasting start before dawn (the first appearance of light in the sky before sunrise) with a pre-fast meal called Suhoor and stops immediately after sunset.

In Uganda and most of the south of the Sahara desert, fasting hours are 5:30am-6:50pm which is about 14 hours and it's what we were used to.

In Beijing, fasting hours are 2:40am-7:40pm which is over 17 hours! This can only be observed by a truly faithful person.

In fact, in some Chinese provinces, the time is even longer like in Xian, Shaanxi which we visited during the fasting period.

This was challenging to me but also to my fellow participants, Abdul Rahim Bashir (Sudan), Abdul Latif Salau (Nigeria), Mousa Camara (Mali), Mohamed Osman (Somalia), Amadou Diop (Senegal), Ebirima Jallow (Gambia) and others.

"In Nigeria we usually fast for 15 hours, this is too long but interestingly too fast". Nigerian journalist Latif Salau once noted.

Chinese food and fasting

After fasting, usually one requires fruits, juices and thereafter heavy meals. Chinese heavy meals are "noodles", seafood and a few slices of bread.

These were, however, different from the Ugandan and African heavy dishes we were used to like bananas, maize flour, potatoes, beans, fish, beef, etc.

You could not easily find these dishes prepared in African way but we made them by ourselves which helped us enjoy the entire holy month.

Another difference is about the duration of prayers, in many African countries, prayers, especially in Ramadan, takes many hours, it's quite different in China, they do not pray for too long whether in Ramadan or not.

It's only the Islamic night prayers known as Tarawih (prayers performed by Muslims at night after the five daily prayers during Ramadan) which are similar to that of Uganda. They take over two hours every night in Ramadan.

These Islamic practices are not easy to see if you have not engaged yourself in them because Muslims are very few, given the Chinese population. Muslims in China are about 26 million out of 1.4 billion people.