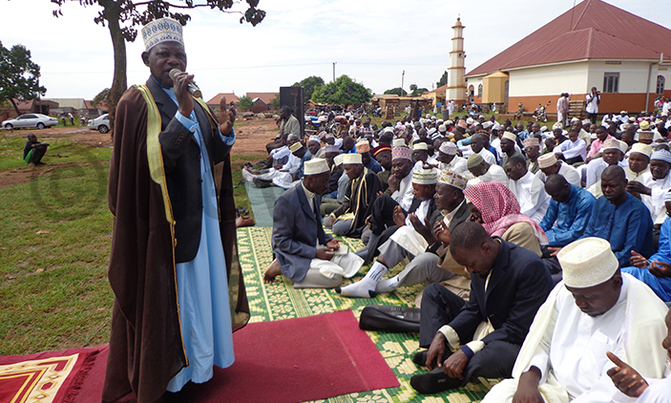 The youth were told to engage in developmental and peace-building activities
Muslims have been urged to help vulnerable persons in their communities in order to enable them to live better and happy lives.
Speaking during Eid celebrations at Masjid Jamia in Mayuge town council, the Mayuge district khadhi, Musa Mawazi Kasakya, said helping vulnerable persons is the source of true happiness.
"If you want genuine blessings, my brothers and sisters, just support your people - the less fortunate and the vulnerable. Give them hope, make them live a better life," Kasakya said.
He said that most people are selfish and busy acquiring resources that they can't even use yet there are others living in abject poverty.
"As we celebrate Eid, let us touch the lives of vulnerable people. Be a blessing and make this world a better place to live," Kasakya said.
He urged Muslims to emulate Prophet Muhammed by doing good deeds and also praying.
He urged the youth to engage in developmental and peacebuilding activities that will enhance communities.
"Stop wasting time spreading hatred in politics and religion. Invest that energy in building peace and involving developmental activities," Kasakya said, adding that this will help to raise income for families and communities at large.
Abu Tufail Mulinda, the Imam at Masjid Jamia urged the youth to be innovative in order to come up with new discoveries that will transform the country.
He warned them against engaging in immoral activities, adding that this not only affects their lives and future but also tarnishes the true importance of their lives before Allah.
He urged Muslims to enjoy responsibly as they celebrate Eid and advised them to avoid things that will disparage and make them impure.